Dollar Store Finds: Magnetic Soap Dish
But I found a new life for it. Behold: my new pen holder.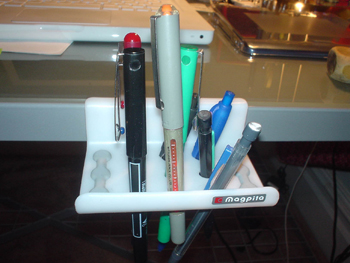 Contributor:
Melissa Hung is the founding editor of Hyphen and served as editor in chief for its first five years. She now serves on its board of directors. A speaker on independent media, Melissa is also the curator of Slant: Bold Asian American Images, a festival of short films in Houston, her hometown. She lives in San Francisco where she directs WritersCorps.
Suggested Reads