Dollar Store Finds: Magnetic Soap Dish
But I found a new life for it. Behold: my new pen holder.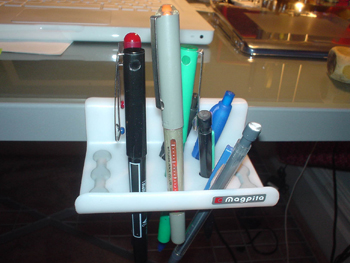 Contributor:
Melissa Hung is the founding editor of Hyphen. She served as editor in chief for its first five years and has worn many hats at the magazine. She is a writer and independent journalist. Her essays and reported stories have appeared in NPR, Catapult, and Village Voice Media newspapers. A native Texan, she lives in California. Follow her on twitter at @fluffysharp. 
Suggested Reads