[FEB. 27-MARCH 5]
Momo Chang - February 24, 2006
Monday, Feb. 27 – SF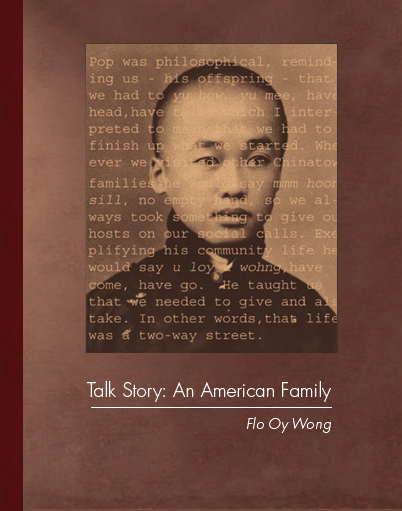 Talk Story: An American Family is an installation by Flo Oy Wong, which runs through April 19 at the Chinese Historical Society of America, explores life in Oakland Chinatown. (Tues-Friday 12-5pm, weekends 12-4pm, 965 Clay St., S.F. 415.391.1188. www.chsa.org [1]. $1-3, free for members and tots).
Wednesday, March 1 – Oakland
The Great OACC Cook-off is a fundraiser for the only pan-Asian cultural center in the East Bay. Help celebrate this center's 10-year anniversary, and sample dishes made by local chefs, politicos and more. (6pm, 388 Ninth St. Suite 290, Oakland. 510.637.0455. www.oacc.cc [2]. $50).
Thursday, March 2 – SF


Scrabbel performs at the 12 Galaxies tonight, with Last of the Blacksmiths and The Waxfire. (9pm, 2526 Mission St., S.F. 415.970.9777. www.scrabbel.org [3]. $8).
Friday, March 3 – Berkeley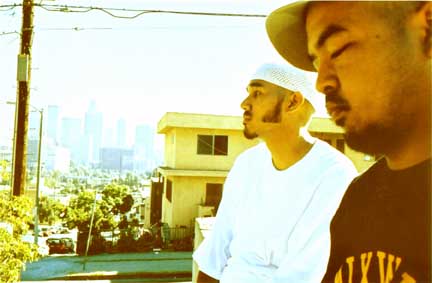 Flip Tha Script: a night of Pinoy hip-hop and rock, with live performances by Kiwi of Native Guns, Golda Supanova, Feenix Solite and DJ Phatrick. (9pm. La Pena Cultural Center. 3105 Shattuck Ave., Berkeley. 510.849.2568 ext. 11. www.lapena.org [4]. $8-10).
Saturday, March 4 – SF
Readings by Marianne R. Villanueva and surprise guest R. Zamora Linmark, both who have been featured in Hyphen. Hear them read from their latest books: Mayor of the Roses and Primetime Apparitions, respectively. (2-4pm. Yerba Buena Center for the Arts, Education Resource Room. 701 Mission St., S.F. 415.978.2787. www.ybca.org [5]).
Saturday, March 4 – Toronto


Browngirlworld 5: Pan-Asian Women Celebrate International Women's Day through spoken world, dance and music, presented by Toronto Women's Bookstore [6] and Brownstargirl Productions. Featuring pan-Asian women's spoken word collective, Mango Tribe [7] and Toronto's all-women Taiko drumming group, Raging Asian Women [8]. (7:30pm, Innis Town Hall, 2 Sussex Dr, Toronto. $8-20).
email events to: momo [at] hyphenmagazine.com.
Visit www.manja.org [9] for up-to-date API arts events and news in the SF/Bay Area.