[API Events APRIL 17-23]
Momo Chang - April 16, 2006
Monday, April 17 – SF


Ruin, Rubble and Race: The SF Earthquake and Post-Katrina America, 1906-2006. Join a diverse group of community-based organizations and activists for a "People's Forum" to commemorate and critically reappraise what happened 100 years ago, and what must change today to save lives and prevent displacement of vulnerable, working people from the city's landscape. (6:30-8:30pm, Gordon J. Lau Elementary School, 950 Clay St., SF. 415.374.5429. Food and admission free).
Tuesday, April 18 – SF



Artist James Leong confronts his SF Chinatown roots in an installation that opens today and runs through August 20 at the Chinese Historical Society of America. In 1956, artist James Leong set sail for Norway, never to live again in his native San Francisco. Curated by Irene Poon Andersen, the show features Leong's most recent paintings, which meld his guiding theme, nature, with the issue of Chinese ethnic identity in America. (Chinese Historical Society of America. 965 Clay Street, SF. Tues-Fri, 12-5; Sat-Sun, 12-4. 415.391.1188. www.chsa.org [1]. $1-$3).
Thursday, April 20 – NYC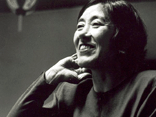 Two-time recipient of the Asian American Literary Award Mei-mei Berssenbrugge reads from her new work, I Love Artists: New & Selected Poems. Q&A, book-signing and reception. (7pm, Tilton Gallery, 8 East 76th Street, NYC. 212.737.2221. www.jacktiltongallery.com [2]. Free).
Thursday, April 20 – SF


Chris Garcia [3] and Ali Wong [4] present "Rice and Beans," a night of sketch comedy, improve and stand-up." (7:30-9:30pm, The Dark Room, 2263 Mission St., SF. $10).
Thursday, April 20 – SF


This month's Third Thursday is on big tobacco's attack on Asia. Includes panelists, dinner and discussion. (7-9:30pm, Japanese Cultural & Community Center, 1840 Sutter St., SF. RSVP here [5]. $5-$20).
email events to: momo [at] hyphenmagazine.com.
Visit www.manja.org [6] for up-to-date API art events and news in the SF/Bay Area.