Dollar Store Finds: Lunar New Year's Eve Edition
Melissa Hung - January 25, 2009
First up, we have these three dudes. Not sure what kind of creatures they are, but aren't they friendly-looking? Also, not sure how effective they are at actually cleaning. They look kinda small and wimpy.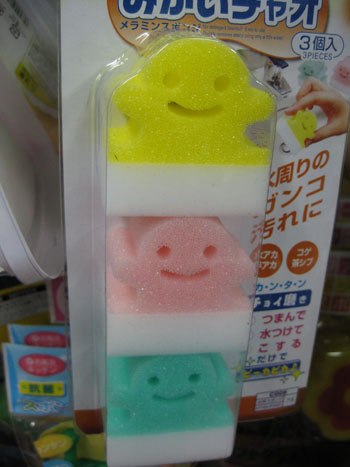 How about a frog face sponge? If I were a parent, I would get this. Maybe the kids will do their chores if there's a fun frog face involved.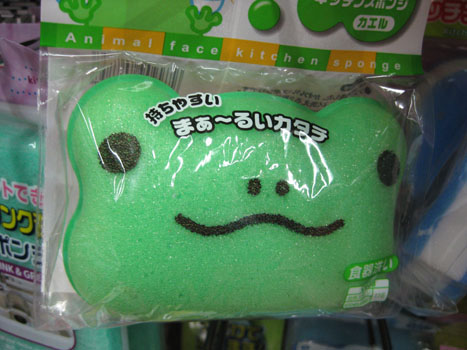 A frog face seems to pale in comparison to a frog who can hang out on your faucet though.
Frogs are not the only animals who take sponge form though. You can also get a bear and a smiling pink creature (who, apparently, is a Rainbow Costume Kitchen Sponge according to the packaging). Both of these sponges claim to do dual-action cleaning as they each have two layers. The bear is wearing a microfiber duster hat. And pink creature is in a net, which as you can see from the instructions, is removable.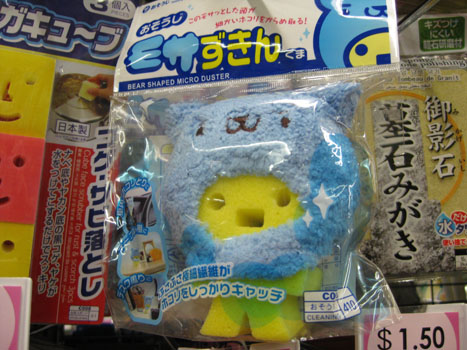 Not into animals? How about foods? It kind of kills me that the cake sponges come in little cake boxes.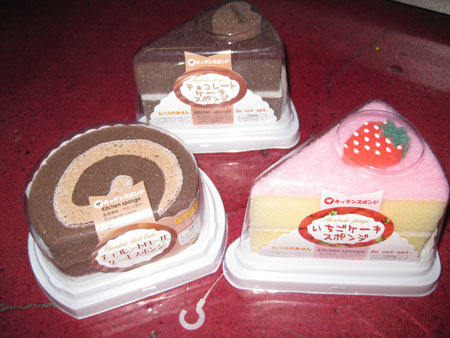 There there, aren't you inspired to clean your house now? If you haven't started on your new year's eve cleaning, it's not too late. You still have the rest of the evening. Remember, my friends, a clean home is a happy home. Happy Year of the Ox!