Hyphen Issue 17 Release Party Pictures and More
Neela Banerjee - July 9, 2009
Check out more photos by Jason Jao [1], Jennifer Yin [2] and David Choi here [3] -- and a big thank you to them for capturing all the beautiful people.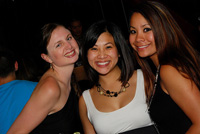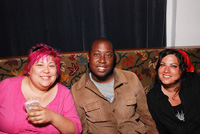 As usual, Hyphen Events Director Lanlian Szeto curated an amazing lineup of performers featuring:
• Cute, sexy, cool, alterna-J-Pop band Neko Punch [4]
• Heartbreaking singer-songwriter Jane Lui [5]
• Issue 17 featured music and poetry act ILL-literacy [6]
• Issue 13 featured MC Mandeep Sethi [7]
and DJs:
• DJ Franchise [8] -- you can listen to Franchise's mix from the party here [9]!
• MaliciousLee [10]
• Citizen Ten [11]
• Mothership
Don't feel too bad if you missed this one, we'll be back with another issue and another party in the fall. See you then!