Laura Ling and Euna Lee Pardoned. Thanks, Bill!
Melissa Hung - August 4, 2009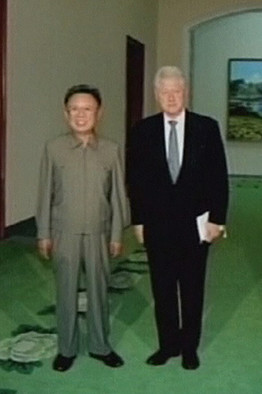 Hell yes! Way to turn on the charm, Bill! North Korean media says leader Kim Jong-il has pardoned American journalists Euna Lee and Laura Ling [1] and ordered their release after a visit from former US prez Bill Clinton. (Looks like Kim relished the chance to have a photo opp or two as KCNA, the official North Korean state media, also released various photos of Kim with a somber-looking Clinton.)
Mr. Kim granted "a special pardon," KCNA says. It's not clear when exactly Lee and Ling [2] will be leaving, or if they're already on their way. We are so relieved to hear the news [3] and can't wait to see them safely back in the States.