A family can take many forms. We take a look at a few families that are redefining what it means.
Adrienne Aguirre - February 19, 2010
PROJECT EM
While they may not share her curves, the 20 "brothers" of the San Francisco Bay Area's Project EM do put Beyonce's signature sass to shame.
We asked graphic novelist Adrian Tomiine, the man behind the Optic Nerve series and the recently released full-length Shortcomings: What are your favorite books of all time?
Adrienne Aguirre - January 1, 2008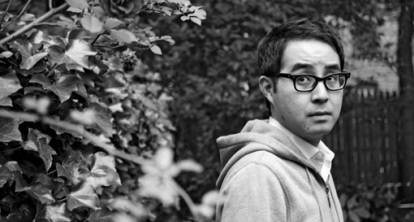 More Peanuts
By Charles M. Schulz (Henry Holt & Company, Inc.)
This was a hand-me-down paperback that I've had my entire life, and I still enjoy today. This was the first work of art that I can remember having an emotional response to. Also, this was the best incarnation of these characters: bigger heads on the kids, Snoopy acting more like a regular dog, etc. The extreme cuteness of the visuals works perfectly with the sadness and bitterness that permeates the content of this strip.
Flies on the Ceiling