Many multiracial Asian American use the term hapa to deinfe themselves and their identity. But some Native Hawaiians say the word is being misused and part of a mass aproproation of their culture.
Alex Yoshio MacDonald - January 1, 2008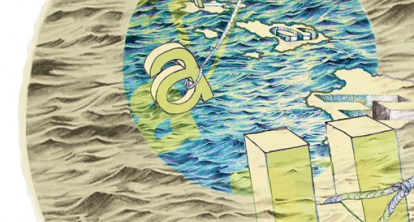 ON A SATURDAY MORNING in downtown Honolulu, a small group sits practicing the traditional Hawaiian art of lauhala weaving. Over a pair of picnic tables, they are cutting and intertwining the dried leaves of the hala tree to make hats and baskets. 
They call themselves "Ulana Me Ka Lokomaika'i," which roughly translates as "weaving with grace from within." The name serves as a tribute of sorts to their teacher, Gladys Grace, an elderly woman of Chinese and Native Hawaiian descent.