Darryl Campbell - December 8, 2010
It's a little hard to believe that a relatively obscure academic could somehow be a role model for everyone in the twenty-first century. But then, Zheng is making a case for the relevance of both Chiang Yee, and academics in general, and not a very convincing one: if Chiang Yee is supposed to be "more relevant than ever," then maybe the battle against scholarly irrelevance is going worse than we think.
Asian cuisine has moved out of the box and into the mainstream — but many Asian Americans still don't cook it at home.
Darryl Campbell - September 1, 2010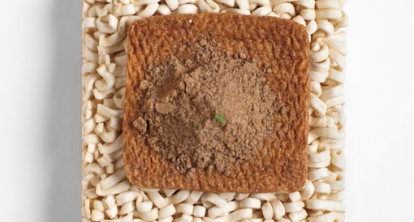 Jamie Oliver thinks every American should know an Asian recipe or two. Last fall, he arrived in Huntington, WV, where half the people are obese, to film his show Food Revolution. His mission: Convince a thousand locals to cook healthy meals from scratch rather than turn to frozen pizzas or fast food. The first recipe he taught was a simple Cantonese stir-fry of beef, bean sprouts, cilantro and chilies.