Taking a closer look at a South Korean urban legend
Eunice Lee - May 1, 2008
THE MONSTER hiding under your bed is old news. There's something more nefarious and deadly lurking in your bedroom that you should be scared of: the electric fan. Getting goose bumps yet? I 'm guessing the answer is no-unless you're South Korean.
Designer and blogger Euny Jang debuts as editor in chief for Interweave Knits magazine
Eunice Lee - January 1, 2008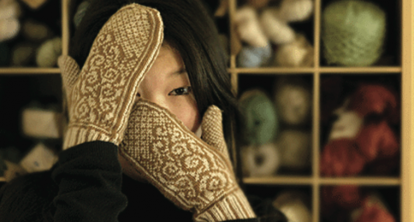 THE POST-DOT-COM fairly tale may well be the blogger with a book deal. From snarky political commentary to salacious "memoirs" that flirt with both fact and fiction, scores of bloggers have gotten the book deal boon-with mixed results at the register. Among those who have benefited is handknits designer Eunny Jang, whose subject is decidedly lo-fi for the tech medium. But her blog didn't just land her a book deal. It landed her at the top of a national print magazine masthead.