Many have procedures that enhance natural look instead of altering their ethnic appearance.
Jennifer Bagalawis-Simes - December 18, 2010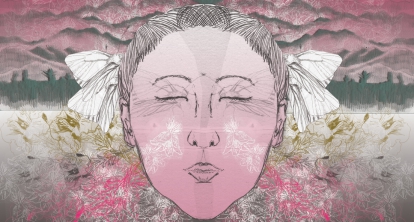 Dressed in her Sunday best, Nancy Cabigot — Auntie Nans to family and friends — looks like my 45-year-old sister. She's actually pushing 60 with 10 grandchildren. She points a finger to her nose with a wink. "This makes a lot of difference," she said. "Doesn't it?
Cabigot, a retired marketing manager living in Los Angeles, had rhinoplasty, or nose reshaping surgery, last year. This places her among the 180,000 Asian Americans age 55 and over who went under the knife last year out of 3 million ethnic patients.
Half the world depends on rice to survive, but to Asian Americans it's a cheap and always available.
Jennifer Bagalawis-Simes - December 1, 2008
ALTHOUGH RICE is a fundamental part of the Asian American diet, we have a tendency to take it for granted. As we wander down supermarkets aisles and see sacks of rice neatly piled on a pallet or lined up in pristine containers in the bulk section, we really don't give it a second thought because it has always been available and abundant.
Yet there's more to rice than meets the eye and our taste buds. It has evolved in cultural and political significance over the centuries by entrenching itself onto the lives of many, so much so that most Asian people cannot live without it.
Asian Americans find it hard to adapt to the idea of sustainable seafood consumption.
Jennifer Bagalawis-Simes - December 1, 2008
WHEN DEREK EMMONS organized a lecture promoting sustainable seafood choices at San Francisco's Chinese Culture Center in September, many warned him that the topic was a touchy issue. After all, no one in the community likes to be told what they can and cannot eat.