Karen Kim - October 1, 2006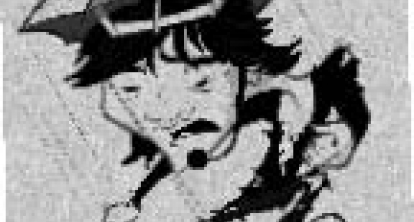 Compiled by Karen S. Kim
"The rush to judgment that occurred in my case was prompted by a number of calculated, unlawful leaks by government officials."
As casinos target Asian Americans, community groups mobilize.
Karen Kim - May 1, 2006
Illustrator Cielo Oreste
As a tour guide in Rancho Cucamonga, CA, Angela finds herself taking busloads of tourists to casinos in Las Vegas several times a week.
But you'll never see her drop a nickel in a slot machine, nor bet a fiver on red at the roulette table.
Man + Machine = Musical Menace.
Karen Kim - May 1, 2006
GPX Party
Machine
Singing Machine
with stand STVG-988
5" monitor so you don't
need a TV.
Compact and easy to store and move.
Only if everyone is
super quiet. It's only got a 5-watt speaker.
$50-$60
Special Features
7" monitor. Built-in video camera that hooks up to a VCR for recording.
It's got a stand so not easy to store or travel with.
The stand and video camera will give your party a real karaoke feel.
$99-$219
Portability/Storage
Vocostar
Karaoke
Vocopro
DVD-Duet