May 12-20 – Pittsburgh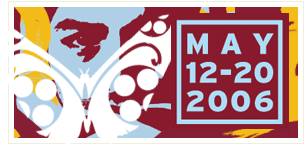 Pittsburgh's first annual Silk Screen Film Fest continues through Saturday. Check out the complete schedule here or call 724.969.2565. Tickets are $8.
Wednesday, May 17 – Oakland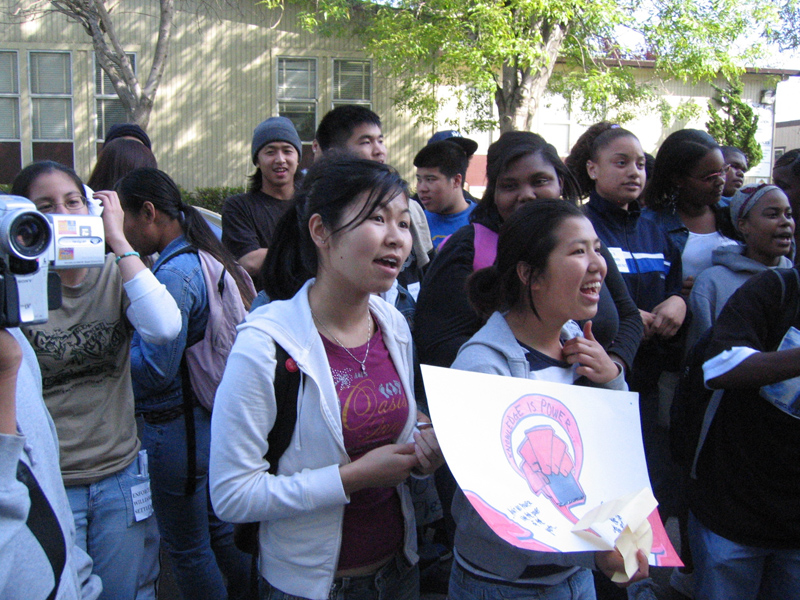 Asian and Pacific Islander Youth Promoting Advocacy and Leadership (AYPAL) youth and allies bring educational inequity issues to the forefront on the anniversary of Brown v. Board of Education. Youth call meeting with State Administrator Randolph Ward. Hundreds of Williams' Settlement complaint forms have been collected and will be submitted to the School District to demand concrete changes in the Public Schools in Oakland. (4:15-5-30pm, Lincoln Recreational Center, 250 10th St., Oakland. Free).
May 18-20 – Philly
Spoken word due and artists-in-residence Michelle Myers and Catzie Vilayphonh perform and release their new CD, "Yellow Rage, Volume 2." (Open rehearsal: 7-8pm Thursday. Free. Performance and CD release with guests DJ Phillee Blunt of Ill Vibe Collective and Dan Kim of Asians Misbehavin': 8pm, Friday & Saturday. $5-10. Asian Arts Initiative, 1315 Cherry St., 2nd Floor, Philadelphia. 215.557.0455 or www.asianartsinitiative.org).
Thursday, May 18 – SF
http://www.thirdthursdays.org 's
panel, discussion and dinner presents Aftershocks: Destruction, Rebirth and Art Untold stories of the Earthquake and its impact on Chinatown and Japantown. After the devastation of the 1906 earthquake and fire, the Chinatown and Japantown that we know today were built. Both are now landmark cultural destinations for both residents and visitors, but their mere existence was called into question during the rebuilding efforts. (7:00-9:30pm, Japanese Cultural & Community Center. 1840 Sutter St., SF. RSVP here. $5-20. Co-presented by AsianImprov Arts).
Friday, May 19 – Oakland
Activists, organizers and leaders of various Asian American nonprofit organizations will compete to earn the crown of the first-ever Mr. Hyphen Mr. Hyphen. Participants compete in several rounds including talent, fashion and Q&A. Winner takes home cash donation of $500 from Hyphen for the nonprofit he represents. (7-10pm, Oakland Asian Cultural Center, 510.637.0455, 388 9th St., Suite 290, Oakland. $15 presale, $20 at the door).
Saturday, May 20 – SF
Asian Heritage's Street Festival is this Saturday – check out booths, food, families and cute peoples. Local arts and craftists, chefs, and entertainers, community groups, and media – including Hyphen – check us out here. (11am-6pm, Sunset District. Irving St. between 20th and 25th Aves., SF. Free).