Monday, May 8 – San Jose
The San Jose Mayoral Forum in Japantown happens today - find out candidates' stances on issues affecting the API community. Your chance to ask tough questions. (6:30-8pm, Northside Community Center, 488 N. 6th St., San Jose. Call 408.295.1250 or go here for more information).
Thursday, May 11 – SF
Kearny Street Workshop (KSW) presents the opening reception of The Hapa Project, in conjunction with Part Asian, 100 Hapa (Chronicle Books). Artist Kip Fulbeck presents a showcase of photographs – all multiracial people of API descent. (7-9:30pm, Space180, 180 Capp St., SF. 415.503.0520, info [at] kearnystreet.org, www.kearnystreet.org. $5 suggested donation).
Friday, May 12 – Pittsburgh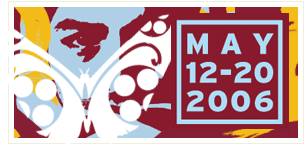 Silk Screen premiers today and runs through May 20 in the PA. Yay for API film festivals, and double-yay for the region's first API film fest. Go here for a full schedule. 724.969.2565. info [at] silkscreenfestival.org. $8).
Friday, May 12 – SF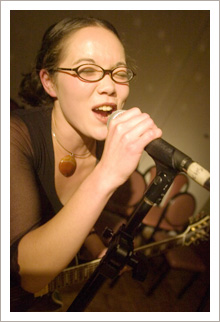 The API Cultural Center presents Dysfunction: API Comedy Showcase, featuring Samantha Chanse (above), Tony Dijamco, Leah Eva, Nico Santos, Sheng Wang, Brent Weinbach (featured in Issue 9, out this month!!) and Ali Wong, with host Oliver Saria. (Doors open 7:30; show at 8pm, SomArts Cultural Center. 934 Brannan St., SF. 415.864.4126. www.apiculturalcenter.org. $12 students and seniors, $16 general).
Friday, May 12 – SF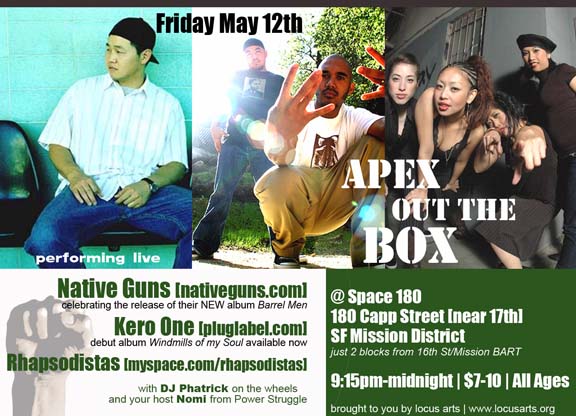 The album release party for Pinoy hip-hop group Native Guns happens tonight!! Also featuring Kero One and Rhapsodistas - mighty line-up. Apex Out of the Box is a bimonthly API hip-hop showcase. (9:30pm-midnight, Space180, 180 Capp St., SF. www.locusarts.org. $7-10).
Saturday, May 13 – Oakland
Grammy-nominated jazz artist Anthony Brown will perform with the Asian American Orchestra in a concert based on life histories gathered by author William Wong (a Hyphen advisor!). Wong's photographs will make up the accompanying exhibit, Images of America, Oakland's Chinatown that will run through August. (2pm, pre-concert talk, 3pm performance. Oakland Asian Cultural Center. 388 9th St, Suite 290, Oakland. 510.637.0455. $10-12).
Saturday, May 13 – Oakland
Advancing Social Justice: Honoring our Past, Building Our Future is a social justice conference for the Filipino community on the centennial anniversary of the beginning of formal Filipino migration to the United States with workshops on low wage workers, youth, immigrant and civil rights, and others. (9am-5pm, First Unitarian Church of Oakland. 685 14th St., Oakland. 510.465.9876, www.filipinos4action.org. $10 youth; $25 college students; $35 general).
email events to: momo [at] hyphenmagazine.com.
Visit www.manja.org for up-to-date API art events and news in the SF/Bay Area.