Monday, June 12 – NYC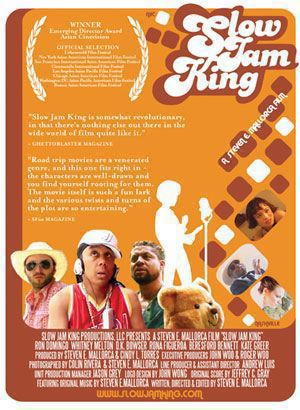 Catch the career in film panel discussion at 7pm and watch Slow Jam King for free. (7pm panel and 8pm film. Imaginasian Theater, 239 E. 59th St., NYC. $10).
Monday, June 12 – NYC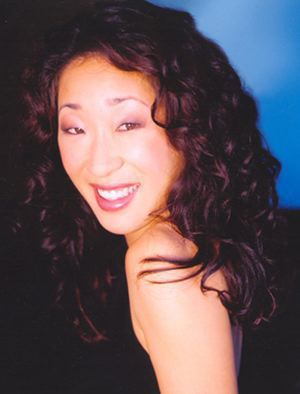 Sandra Oh, who recently won a Golden Globe for her role on Grey's Anatomy, will speak about her acting career. Moderated by writer Toure. (7pm, Cantor Film Center, 36 East 8th St., NYC. Visit Asian Cinevision or call 212.989.1422 to purchase tickets. $10-12).
Wednesday, June 14 – SF
See Dan (aka Scrabbel) perform with special guest musician Han of The Invisible Cities. (9pm, Bottom of the Hill, 1233 17th St., SF. 415.621.4455. $8).
Wednesday, June 14 – LA
If you missed Brent Weinbach last time he was in town, here's your chance. He will be joined by San Francisco comics Jasper Redd, Sheng Wang, and Jacob Sirof. (9pm, Largo, 432 Fairfax Ave., LA. 323.852.1073. $5 and two drink min.).
Thursday, June 15 – LA
Asian Pacific Americans for Progress (APAP) and the Organization of Chinese Americans - Greater LA (OCA-GLA) present "Asian Americans and Immigration Reform: Where Do We Stand?" an educational discussion forum. Speakers include Mike Eng, Monterey Park City Councilmember and Former Mayor; Immigration Law Attorney; Anna Prasad, Executive Director, US-Asia Business Forum; Aquilina Soriano-Versoza, Executive Director, Pilipino Workers' Center; John Trasviña, Interim President and General Counsel, Mexican American Legal Defense and Educational Fund (MALDEF); Kent Wong, Director of the UCLA Center for Labor Research; and Su Yon Yi, Director of Special Projects, National Korean American Service and Education Consortium. (6-7pm reception, 7-8:30pm panel discussion, Chinese American Museum and Pico House, 425 N. Los Angeles St., LA. Visit apaforprogress.org and oca-gla.org for more information. RSVP to: apafp [at] apaforprogress.org. Free. Complimentary food and refreshments).
Beginning Friday, June 16 – NYC
ImaginAsian TV and Subway Cinema present NY Asian Film Festival 2006 (June 16-July 1). New York City will play host to masked alien wrestlers, monsters, and zombie mermaids, when the fifth annual New York Asian Film Festival opens on June 16 with a showcase of the best cult and contemporary Asian movies. Visit www.nyaff.org for more information.
Saturday, June 17 – SF
Returning after a brief hiatus (and new addition to their family), The Skyflakes brings their sweet, underground, indie-pop sounds to the I-Hotel. With Taiyo Na of Feedback Poets, performing for the first time at Locus, bringing New York sounds to the Bay. Co-Presented by the Manilatown Heritage Foundation and the Chinatown Community Development Center. (7pm, Manilatown Center at the I-Hotel, 868 Kearny St., SF. $7-10 sliding/free for youth under 19. After party fundraiser at 11pm at Space180, 180 Capp St., SF. $5-10 sliding. Visit Locus Arts for more information).
E-mail events to momo [at] hyphenmagazine.com.