Tuesday, June 27 and Friday, June 30 – LA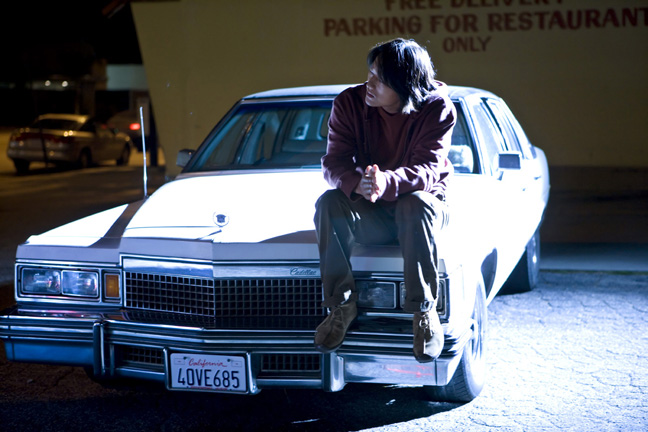 Visual Communications co-presents Undoing, a new film by Chris Chan Lee (dir. Yellow) as part of the Los Angeles Film Festival. (4:30pm, Landmark Regent Theatre, Tuesday; 7:30-m, Laemmle Sunset 5, Friday. www.lafilmfest.com for a complete list of films).
Friday, June 30 (DEADLINE) – SF
Friday is the deadline for submissions for Kearny Street Workshop's annual multidisciplinary festival of emerging APA artists – APAture: A Window on the Art of Young Asian Pacific Americans. NEW THIS YEAR: no more age restrictions. For more information and to download an application, click here.
.
Tuesday, June 27 – International
MTV to launch third ethnic-specific network, MTVK for Korean Americans, following the launches of MTV Desi and MTV Chi in the last year – available through DirectTV. Find out more here.
Wednesday, June 28 – NYC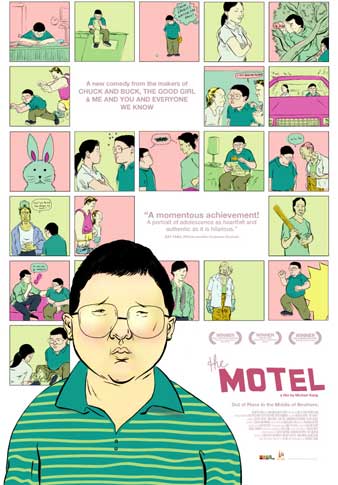 "The Motel," a film by Michael Kang, opens for two weeks only in NYC (June 28-July 11). Recently premiered at the Sundance, The Motel returns for its East Coast premier at the 28th Asian American International Film Festival. Click here for times/dates. Film Forum, 209 West Houston St., NYC. 212.727.8110.
Wednesday, June 28 – SF
27 Hours: 2006 Intergenerational Writers Lab Finale Reading & Chapbook Release Party, featuring readings by Rocky Choi, Maureen Evans, Anita Daswani, Jennifer Kong, Frederick Loomis, Vanessa Merina, Florencia Milito, Marisela Treviño Orta, Cleavon Smith, Jr., Carrie Y. Takahata, Gloria Jackson Yamato and Rene Yung. (7-9 PM, Space180, 180 Capp St., SF. Visit Kearny Street Workshop for more information. $5-15 sliding).
Thursday, June 29 – SF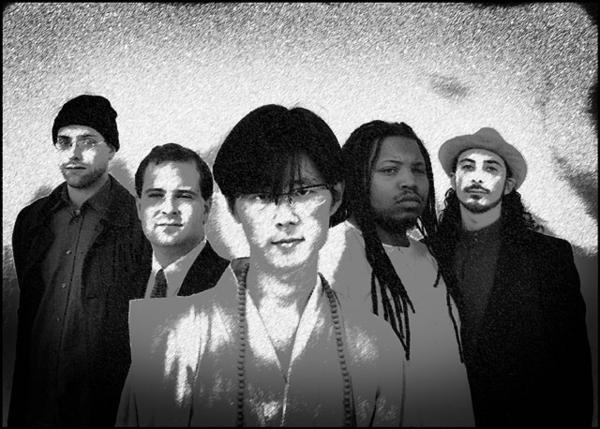 Ensemble Mik Nawooj, consisting of classically trained musicians, a jazz bassist and a drummer, blends genres of pop, classical, jazz and hip-hop. Catch them live at their "Great Integration" CD release party. (10pm, Poleng Lounge, 1751 Fulton Ave., SF. $10).
Thursday, June 29 – SF/Bay Area
Watch "Mighty Warriors of Comedy," a new documentary shown on KQED/PBS on the Asian American comedy troupe 18 Mighty Mountain Warriors. (2am, 6am, 10am, 2pm, 6pm, 8pm, Channel 9. Free).
E-mail events to: momo [at] hyphenmagazine.com.