Thursday, Jul 13 – San Jose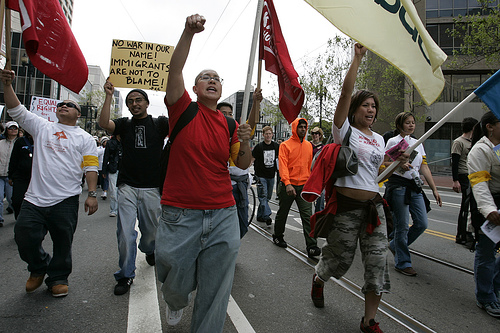 Photo by Seng Chen. San Francisco Immigrant rights march, May 1, 2006.
Asian and Pacific Islander Americans are the 3rd largest undocumented immigrant population (1.5 million) – how will proposed legislation impact our communities? Listen to speakers from Asian Law Alliance, Filipinos for Affirmative Action and the National Network for Immigrant and Refugee Rights at a First Thursday forum in the South Bay. RSVP //www.evite.com/app/publicUrl/info [at] firstthursdays.org/july06" TARGET="_blank">here. (6:30pm, The United Way Building, Rm. 105, 1922 The Alameda, San Jose. www.firstthursdays.org).