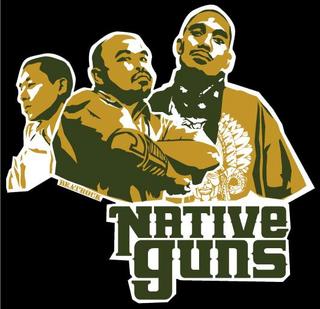 Vote for them! Okay, so it requires that you sign up to MP3.com. But show some love for a West Coast, API group that's doing good things (we featured them in our music issue, and they also performed at our release party!).
Go here to vote (voting ends Jan. 31).
A note from Kiwi (who doesn't know I'm posting this):
"(we know... this hella feels like high school, where people "run" for like, homecoming queen or something... but hey, the top two acts chosen will win an online concert performance to be broadcast live on MP3.com. plus, each winner will receive a new Zune 30GB digital media player, and since we're pretty devoted to our iPods, maybe we just might just give our away at the next Native Guns show!!!)"
How can you not love `em?