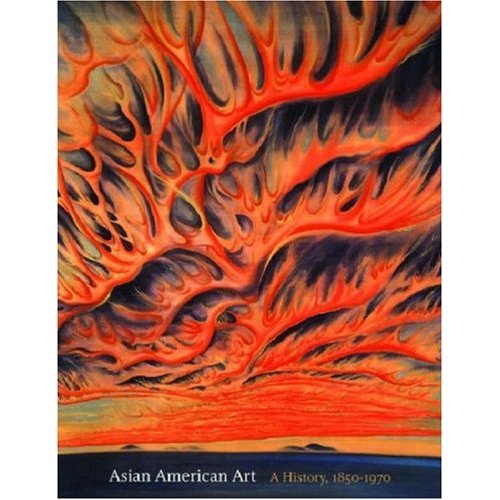 On September 29 Stanford University Press will release Asian American Art: A History, 1850-1970, a collection of artwork and essays edited by Gordon H. Chang, Mark Johnson, and Paul Karlstrom. The book recovers and discusses the social/historical context of a number of impressive works of Asian American art that have been overlooked in American art history.
 
The book is "the first comprehensive study of the lives and artistic production of artists of Asian ancestry active in the United States before 1970. The publication features original essays by ten leading scholars, biographies of more than 150 artists, and over 400 reproductions of artwork, ephemera, and images of the artists."
An endorsement from Lisa See, author of "Peony in Love" says: "Here are artists and work that have long been lost, forgotten, and in some cases deliberately hidden. I was impressed by the comprehensive, thoughtful, insightful, and sometimes provocative approach taken in the essays, but to see the art itself! We see the breadth and range of experience, styles, and obstacles both artistic and personal. What is western? What is eastern? How did citizenship, internment, or discrimination affect these artists? 'Asian American Art' faces these questions and beyond." 
Since I work at Stanford University Press, I've seen advance copies of the book. It is massive. Definitely worth picking up if you're an art or Asian American history buff.