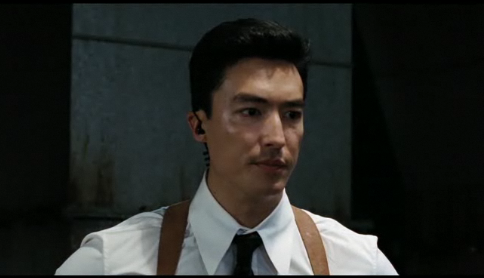 For all the other X-Men nerds out there... The trailer for
X-Men Origins: Wolverine
was released yesterday, co-starring actor and heartthrob
Daniel Henney
, who plays David North aka Agent Zero. More widely known (and swooned over) for his work in South Korean films and soaps, Henney, an American expatriate in South Korea, is making the transition to Western cinema with this adamantium-charged X-Men prequel starring Hugh Jackman.
But really. Hugh Jackman, Daniel Henney, Wolverine. Any comic book-reading, men-loving, red-blooded Asian American girl should need no further nudge to see this film. X-Men Origins: Wolverine opens in theaters May 1, 2009.
This blog entry is graciously sponsored by Toyota Matrix. Check out their website dedicated to the best in Asian American film.