Wednesday February 18th -- Los Angeles
Slick Film Premiere
A "gargantuan, high-octane action thriller" shot by UCLA Film & Photography Society students. Slick was shot for less than $2,000, yet features SWAT teams, police helicopters, and a cast and crew of over 60 people. View the trailer, it looks promising:
8 pm
Ackerman Grand Ballroom, UCLA
FREE
Thursday February 19th -- NYC
through windows Performance and Book Launch
Susana Lei'ataua restages her autobiographical dramatic poem through windows. The work follows She, a Samoan New Zealander living alone in the East Village after 9/11. Reception to follow.
7 pm to 9 pm
Casa Italiana at NYU
24 West 12th Street b/w 5th and 6th Avenues, New York
FREE
RSVP to apa.rsvp [at] nyu.edu
Friday February 20th -- Seattle
The Theory of Everything: Opening Night and Gala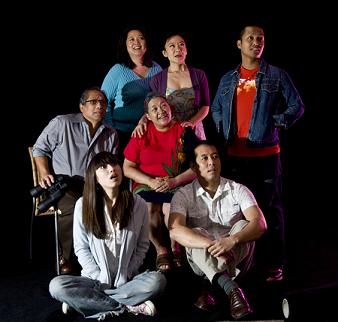 SIS Productions, the folks behind the spunky, guilty pleasure Sex in Seattle, present the Northwest premiere of The Theory of Everything by Prince Gomolvilas. Seven Asian Americans gather weekly atop a Las Vegas wedding chapel to ponder the meaning of life. Opening night performance will be followed by a free gala. The Sunday February 22 show will include a post-play discussion with director and cast. Show runs through March 15.
8 pm
Richard Hugo House
1634 11th Avenue , Seattle
$14/$12 tickets at tickets [at] sis-productions.org or here
Friday February 20th -- NYC
Fourth Annual Battle of the Bards

Join celebrity judges as competing theater companies duke it out to present the night's best sketch and win prizes. Teams have two weeks to write and stage a ten-minute piece incorporating a randomly selected prop. This year's competing companies include Ma-Yi, Naked Angels, and Partial Comfort. And bonus! Free Lagunitas brewski from 6 to 7pm, and the first 100 guests get a gift bag. Yay, free stuff.
7:30 pm, doors 6 pm
The Canal Room
285 West Broadway, New York
Tickets $15 here, use code "PCP10" for $5 discount
Friday February 20th and Saturday February 21st -- Boston
Magnetic North and Taiyo Na Boston Tour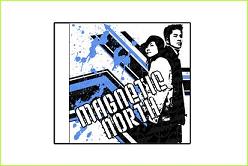 Come check out these talented hip-hop and R&B artists perform new material as well as their tried and true. Three shows this weekend, so they're making it real easy for you Bostonians to see at least one.
Friday February 20, 8pm
East Meets West Bookstore
934 Massachusetts Ave, Cambridge
$3 (limited seating, so come early)
Saturday February 21, 7 pm
4th Annual HOPE: A Cultural Freestyle
Boston University
871 Commonwealth Ave, Boston
$8 advance/ $10 door
Saturday February 21, 8 pm
Curry Student Center Ballroom
Northeastern University
360 Huntington Ave, Boston
FREE
Saturday February 21st -- Seattle
Pork Filled Players Spam *O* Rama 

A new late night comedy/cabaret show from Seattle's oldest sketch comedy group, Pork Filled Players. Trailer above.
10:15 pm
Theatre Off Jackson
409 7th Avenue South, Seattle
$6 here
Tuesday February 24th -- NYC
Affecting Queer Futures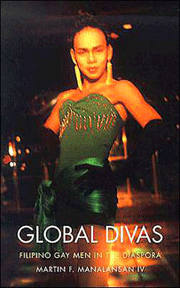 Join Martin Manalansan, author of Global Divas: Filipino Gay Men in the Diaspora to discuss the trajectories, limits, and possibilities of queer of color activism. He will also assess the practices of "love" as a collective political project of social transformation.
6:30 to 8:30 pm
NYU A/P/A Institute
41-51 East 11th Street, 7th Floor
FREE
Opportunities
Wing Luke Asian Museum -- Call for Curators
The marvelous Wing Luke Museum in Seattle 's International District is seeking a curator for a group show  of contemporary photography, film, and digital media by API artists. More details here. Deadline is March 3rd.
Leadership Education for Asian Pacifics (LEAP) Internship -- Los Angeles

If you're interested in community organizing, working in the nonprofit sector, and developing leadership, LEAP has an upcoming "Leadership in Action" Internship opportunity in Los Angeles. The eight week, *paid* program provides skills training and places interns in API organizations to gain hands-on experience. More details and application here. Deadline is March 12, 2009.