Friday March 20th and Saturday March 21st -- NYC
Inside/Out...Voices from the Disability Community

Ping Chong & Company and VSA Arts present this oral-history theater work that explores culture and identity in America. A special post-performance talk-back with director Ping Chong will take place after the Saturday show.
7:30 pm
The TimesCenter Stage
242 West 41st St (b/w 7th & 8th Aves), New York
$25 / $15 student tickets here
Saturday March 21st -- Seattle
The Snake Dance of Asian American Activism Book Reading
The Seattle Asian Pacific American Labor Alliance and the Wing Luke Asian Museum are throwing a book party for Snake Dance co-authors Tracy Lai and Kim Geron. Through interviews and archival research, their book examines the Asian American Movement and its impact on political direction, cultural expression, and community institutions. Book is available here.
4 pm
Beacon Hill Library Meeting Room
2821 Beacon Avenue South, Seattle
FREE
Saturday March 21st -- Dallas
Asian American Fashion Fundraiser
Come out for a faboo night of appetizers, cocktails, and of course up-and-coming local Asian American designers. The showcase will include Aiden Vo, Khanh Nguyen, Kim Phuong Pham and Lizzi London. Proceeds will benefit Against the Grain Productions and orphanages in Vietnam.
7 to 10 pm
LandCo. / 7 Senses
1202 N. Industrial Blvd, Dallas
$45 tickets here or at the door
Saturday March 21st -- Palo Alto
Manish Pushkale: Serendipitous Encounters Opening Reception
Manish Pushkale
Museum of Memories

Come check out the Bhopal-born artist Manish Pushkale's first US exhibit of his organic and spiritual oil paintings. The Saturday reception will feature the artist in conversation with San Francisco painter Mel Prest, and is co-presented by the Kearny Street Workshop. Exhibition runs March 21 -- April 14.
4 to 7 pm
Aicon Gallery
535 Bryant Street, Palo Alto
Tuesday March 24th and Thursday March 26th -- NYC
if it's sad i don't want to see it Staged Reading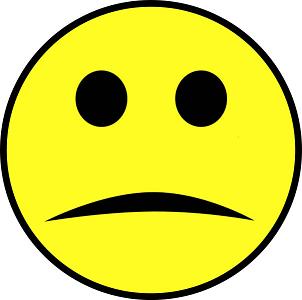 In The Works, the literary arm of Second Generation, presents a staged reading of the new play if it's sad i don't want to see it by Rehana Mirza. It's free and for two nights only, with an artist-audience talkback following. I've been to an In The Works staged reading before, and they're a hoot and a half (and seats are going fast, so book early here).
7 pm
TBG Theatre
312 West 36th St, 3rd floor (b/w 8th & 9th Ave), New York
FREE
Opportunities
Dan Than Corps Summer Fellowship
The National Alliance of Vietnamese Service Agencies (NAVASA) and AmeriCorps are offering a 10 week fellowship (staring in mid-June) at local community-based organizations. Paid training will be provided at the NAVASA conference May 13 to 16 in Washington DC. Fellows will serve as project directors managing programs for youth, seniors, or other community members at a host site in Oakland, CA; Sacramento, CA; Seattle; Silver Spring, MD; Springfield, MA; New Orleans; Biloxi, MS; Chicago, or Houston. Gain gain experience in nonprofit management, and -- bonus! --  earn a $1,250 educational stipend. More info here. Applications are due April 3, 2009.

This blog entry is graciously sponsored by Project IMUSE, a nonprofit organization with the goal of creating opportunities for American and Chinese college students to interact and share opinions regarding US-China relations. This summer, IMUSE is sponsoring an exchange fellowship for 15 outstanding students each from American and Chinese universities. All necessary expenses paid. The application deadline is April 1, 2009.
Learn more
.