++
By Guest Blogger Angie Myung
Poketo celebrates and appreciates makers of all things creative, cute, unique and hand-made -- which I personally think make the most thoughtful gifts. What better way to enjoy the holidays than to give gifts that will grace the lives of your friends and family all year round: everyday art. As a connoisseur and curator of things artsy and crafty, here are some of my favorite gift ideas.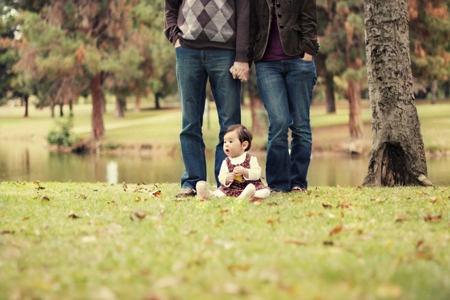 Cake is Sweet
A good friend
and a great photographer, Catherine Hirota Sandomirsky takes
wonderfully warm portraits of families, babies, kids, seniors, couples,
and weddings. When you look at the portraits, you feel
like you're seeing people's inner selves. If you're in Southern
California, make an appointment and let them bring you your cake on a
platter.
Scrabbel
One of my favorite bands of all time, featuring front man Dan Lee along with Aya Nakamura, Atsushi Murase, and Hellen Jo. Scrabbel is a San Francisco music scene darling. The Bay Guardian chose it as one of the top 10 bands to "graduate from the local scene and take on the world." Have a listen to some of their tracks on their website and gift their CD.
Goh Nakamura
Another musical treasure from San Francisco, Goh Nakamura is a singer-songwriter who's about to be huge. (See for yourself. He plays Thursday night at Cafe du Nord in San Francisco.) With that beautiful voice and melody, his music needs no explanation. Just listen!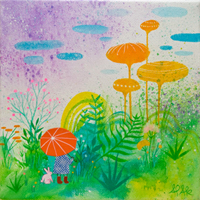 APAK
Aaron Piland and Ayumi Kajikawa Piland are the fantastical magical duo known as APAK. They are a husband and wife collaborative art group who live among furry conifer giants in a little cottage on the outskirts of Portland, OR. They create artwork together as a way exploring the beauty, mystery, and magic of life as well as expressing their love for life and each other. You can buy their artwork, and some merchandise they've made in collaboration with Poketo, on their website.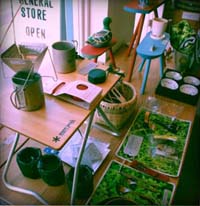 Tortoise
Inspired by the concept of intimate, local general stores during a visit in Hawaii, another wife-husband dynamic duo, Taku and Keiko Shinomoto created Tortoise, a general store in Los Angeles with everyday goods, as well as special art pieces, vintage finds, jewelry and items from Japan. So many gift ideas to choose from! Taku and Keiko believe in providing a haven where a visitor feels closeness and familiarity. Their philosophy is based on "tortoise life" -- "slowly and dimly, but somehow surely begin to see the road ahead; to have feet on the ground and live an enriched life."
Shiho Masuda Art & Design
Shiho is a New York-based Japanese American visual designer, specializing in display/space designed gift wrapping design. Having worked with clients such as Mercedes Benz, Swarovski, and CNBC, Shiho teaches extensive classes on the fine art of gift wrapping and giving. Whether it's for large-scale holiday events or something personal, Shiho's services are definitely a unique way to wish someone a warm holiday season.

Olive Route
All things handmade and clean, Olive-Route is a letterpress printing shop founded by friend Olivia San Mateo. Based out of Berkeley, CA, Olivia creates beautiful, fine letterpress paper goods, perfect for holiday cards, invitations, weddings, birthdays and more. Putting thoughtfulness and personal touches to each custom-designed creation, these are a wonderful and unique gift item for anyone.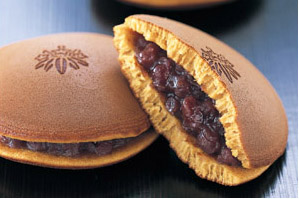 Minamoto Kitchoan
Who said food isn't art? Every master chef and baker will tell you that food is definitely art for your everyday. (Although it might not last long!) Based in the heart of Manhattan, Minamoto Kitchaon is snuggly hidden in a cozy alcove. Fans of the mochi and other delectable treats rave that entering the bakery is like entering a fine jewelry boutique, with all the most beautiful goods deliciously displayed. Providing the option to ship within the United States, Minamoto Kitchoan's treats are definitely a great way to start Christmas morning.
Poketo
Last but not least. I'd like to plug our own site! :) You can find everything from our signature artist wallets, T-shirts, housewares, to stationery that are all unique and different. Have a look around! And if you're in the L.A. area, come to our warehouse sale this Saturday, December 12. You'll find something for everyone, at up to 50 percent off!