guest-blog by Dawen, originally published by Bi-Coastal Bitchin'

Just as "Asian American" can mean Korean American or Chinese American or Laotian American, Asian American music can mean rock, hip-hop, or singer-songwriter pop, etc. Our music is as diverse as we are. 2009 celebrated this fact as well as saw AA artists break into the mainstream and others who are right on the verge. Here are, in no particular order, my Top 10 Asian American Artists for 2009: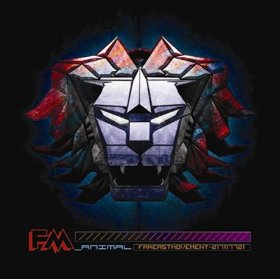 1. Far East Movement -- "Girls On the Dance Floor" 

This was the year of FM.
Since releasing their sophomore album Animal on iTunes in January, Far East Movement has, 12 months later, successfully broken into the American mainstream with their unique blend of hip-hop and dance. "Girls On the Dance Floor" has been featured on MTV's America's Best Dance Crew and CSI, to name a few, while enjoying heavy radio airplay on pop stations across the country, including LA's Powerhouse 106. In addition, their relentless touring schedule is one more reason why I think these guys are the hardest working artists in the biz. From playing the college circuit to selling out the Roxy here in LA, FM has proven that mainstream America is ready for Asian American music. In the spirit of bringing "fly music" to the masses, Far East Movement clearly owned the year 2009.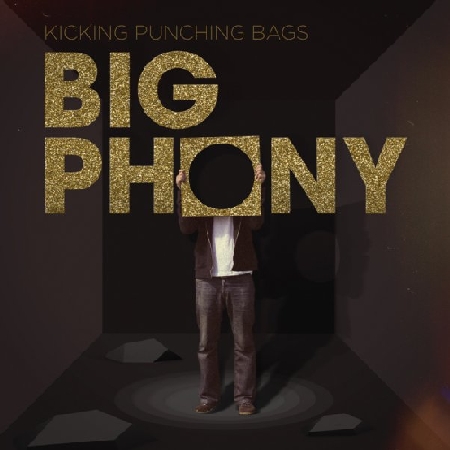 2. Big Phony -- "Ode to Kogi"  

Although Big Phony has two albums under his belt, you won't find "Ode to Kogi" anywhere on them. Instead, I came upon this track one day in February while listening to his myspace. (It's the last track on the music player.) At 34 seconds, "Ode to Kogi" captures everything I love about Big Phony. Mellow, with intricate, nuanced guitar arrangements and beautiful vocal overdubs, "Ode to Kog" leaves you wanting more. I had a chance to hear his live set at this year's San Diego Asian American Film Festival. Reminiscent of Elliot Smith and Sufjan Stevens, Big Phony, also known as Bobby Choy, is now prepping for his next album Kicking Punching Bags. The album release show is February 11th, 2010 at The Hotel Café, Los Angeles. You won't want to miss it.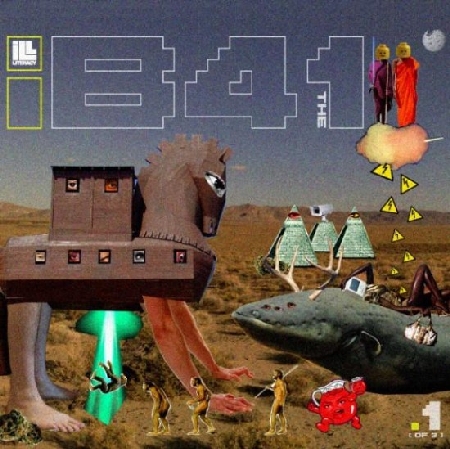 3. Pretty Buoyant Society -- "Hot Chocolate" 

With more and more people dissatisfied with the cost of physical CDs and the monopoly of the iTunes store, 2009 saw the rise of the free digital download. That's how I came upon "Hot Chocolate," as a free download from Pretty Buoyant Society, the collaborative project between Bay Area artists Drizzletron and DJ Phatrick. Somewhere between N*E*R*D and Black Eyed Peas, "Hot Chocolate" provides the perfect accompaniment for a fun night out at the club, or freestyle motocrossing. Check out this ESPN spot on FMX biker Julian Dusseau, which features PBS' track.



4. Alfa -- "Supergirl"  

Recent winner of Kollaboration: Acoustic 3, Alfa proves that good singer-songwriting is very much alive and well in 2009. Her just-released sophomore album Second Skin features a trove of melodic tunes and expertly produced arrangements. From the piano-driven female anthem of "Supergirl," to the pop guitar of "Love as Tragedy'" to the chanson of "Isabelle'" (my personal favorite), Second Skin showcases the range of Alfa'Äôs songwriting. I had the good opportunity to play a show with her in Los Angeles back in May, and again in New York City in December, during my American Me Tour. You'll be hearing a lot more of her music in the future as she's just signed a non-exclusive license deal with MTV Networks!



5. afterschoolspecial -- "Future Rockstars of America" 

I first met afterschoolspecial frontman DanAKADan earlier this year at a UCLA charity benefit we were both performing in. Since then, afterschoolspecial has opened for acts such as Far East Movement and The Flobots. Based in San Diego, this alternative hip-hop/rock band has gained considerable mention, even earning a nomination in this year's best hip-hop category for the San Diego Music Awards. With the release of their debut Not One for Words, followed by their music video of the same name, afterschoolspecial is now prepping for an East Coast tour slated for March 2010. Their aptly titled track "Future Rockstars of America" reflects what I believe to be the current state of Asian American culture and music. Though with the success of the aforementioned Far East Movement, perhaps the track name should be changed to "Current Rockstars of America."



6. Jane Lui -- "Illusionist Boy"

In mid-July, Jane Lui was chosen as YouTube's "Unsigned Pick of the Day." Around that time, I had the pleasure of seeing Jane Lui perform at Tuesday Night Cafe (TNKAT) in LA's Little Tokyo, and again at Hotel Cafe.

To hear Jane Lui perform live is truly to witness one of the great singer-songwriters of this generation. Her creativity and stellar musicianship are thrilling to experience in a live venue. I heard her perform "Illusionist Boy" one day after she had finished writing it and was startled at how uniquely she crafts each individual performance. Many of you will already be familiar with her YouTube covers. Tackling anything from "The Duck Tales Theme Song'"  to "Love Sex Magic" by Tiara/Justin Timberlake, Lui effortlessly adapts any style of music into her own. I eagerly await her next album.



7. Goh Nakamura -- "Hangman"  

2009 was a busy year for Goh.

In addition to giving away his entire album Ulysses as a free download (get it while you still can), Goh contributed his brand of John Lennon-esque folk to several soundtracks: Dave Boyle's White on Rice, and Patrick Epino's Mr. Sadman, to name a few. Meanwhile, Goh spent all of October traveling the US with music pals The Invisible Cities during his Jet Blue tour, often streaming his live performances on the web. Like many other indie artists, Goh uses the web to its fullest potential to get his music heard. Check out his cover of Ron Sexsmith' "Maybe This Christmas," on YouTube if you haven't already.



8. Mista Cookie Jar -- "Joey the Dogg"

Mista Cookie Jar, also known as CJ Pizarro, is one of the most versatile musicians I have ever met. Traversing everything from hip-hop, to synth-pop, to bluegrass, his new album Mista Cookie Jar Presents: The Love Bubble captures everything a children's music album should be: tuneful, musically diverse, imaginative, youthful and most importantly, lots and lots of fun. "Joey the Dogg" is my favorite track on this album. I dunno, maybe it's because I, myself, have a dog at home. When I first heard CJ perform this song with guitars, djembe and children in tow, I couldn't help but wish that I was a kid again. Regardless of whether you like kids or not, Mista Cookie Jar will bring out the kid in you.




9. Seriously -- Immaculate Addiction"

Ever since winning Kollaboration 2006, Seriously the band has been reinventing their sound. Fast forward to the December release of their single "Immaculate Addiction."  I saw them perform this song live during the Breaking the Bow: API Cabaret and watched them bring down the house! Blending the sounds of Daft Punk with a bass line reminiscent of Stevie Wonder's "Superstitious," "Immaculate Addiction" is the first track of many that Seriously will be releasing online. Through August 2010 they will be releasing a new track each month.



10. David Choi -- "Won't Even Start"    

If we ever needed proof in 2009 that the record label is dead, David Choi is it. Having one of the most subscribed YouTube channels, Choi has been touring steadily and promoting his debut album Only You, which is now available at Guitar Center stores all over the country. Just like Far East Movement, Choi is evidence that mainstream America has an appetite for music made by Asian Americans. Transcending racial stereotypes, Choi is creating pop music that is wonderfully tuneful and at once accessible.

When I was on tour at Vassar College earlier this month I got to hang out with student organizers in their dorms after my performance. One student was playing a Lady Gaga cover and when he finished, launched right into Choi's "Won't Even Start." Without missing a beat, the whole room joined in, as they all knew the lyrics. That's David Choi. Up there with Lady Gaga. And my final pick for 2009.



BONUS ** 11. Best Korean Taco Truck for 2009 -- The Calbi Truck 

With apologies to Big Phony's song, I have to say that the best Korean Taco truck is Calbi's. Compared to that of the more famous Kogi truck, Calbi's is cheaper in price, faster in service and more delicious overall. I know many of you will beg to differ. Follow them, like I do, on
Twitter
!
HAPPY NEW YEAR ALL and BEST WISHES for 2010!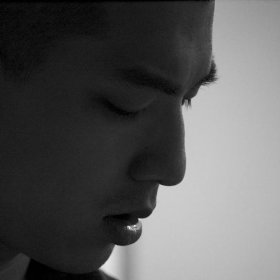 Dawen is a soul/R&B singer based in Los Angeles. His debut album
American Me
debuted in September and is available on
iTunes
and Amazon. An Asian American activist, Dawen has guest-blogged for
Slant Eye for the Round Eye
and is currently guest blogging for
MTV Iggy
as he travels around the US and Asia on his American Me Tour. For more info, check out his site:
http://dawen.us