Inception, Christopher Nolan's intricately plotted tale of corporate espionage in the not-so-distant future, has been one of the summer's most hotly anticipated films since the beginning of its deliberately obfuscatory marketing campaign.
If you've seen its slew of trailers, which feature Leonardo DiCaprio fleeing from crumpling cityscapes and the film's cryptic tagline ("The mind is the scene of the crime"), and still don't quite get the story, worry not: advance praise for the film has been universally ecstatic and Inception looks to be one of the year's best and most profitable films.

It's a film that's close to Hyphen's heart for other reasons. First, Inception's cast includes Dileep Rao, a second-generation Indian American whose filmography includes Avatar, that other sci-fi box office juggernaut.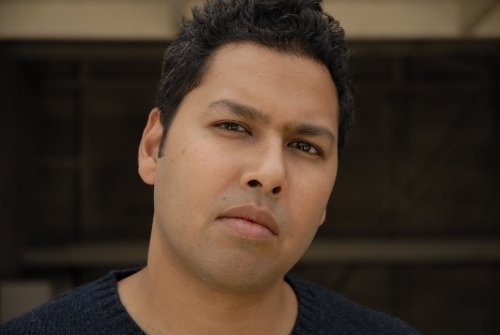 Photo courtesy of IMDb

And let's not forget Ken Watanabe, one of the most high-profile Asian actors in Hollywood. Writer/director Christopher Nolan, who first worked with Watanabe on Batman Begins, says, "I wrote the part specifically for Ken because I wanted to work with him again. I enjoyed directing him so much on Batman Begins, but his role was smaller and we didn't have a lot of time together. This time I made sure he had a bigger part. Ken is an extremely charismatic performer, a true movie star. He is a consummate actor who knows how to get the most out of every scene. It's just a pleasure to watch him work."
Check out an exclusive Inception interview where Watanabe talks about his role:
Ken Watanabe Interview from Ken Interview on Vimeo.
But the second (and more important!) reason why this film is so close to our hearts is because we've got some free stuff to give away -- screening passes for our amazing readers in the San Francisco Bay Area! The movie opens nationwide on Friday, July 16th, but these passes are for Monday, July 12th at the Metreon in San Francisco. That's almost a whole week of bragging to your friends about how you got to see the movie early.

So here's how to snag advance screening passes for yourself and a guest, while they last:

If you have a Facebook or Twitter account, share this post with your friends and tell them that Hyphen is hooking you up with some free passes. If you're using Facebook, make sure that the post's privacy setting is set to "Everyone" so that we can see it, like this:
Don't worry, this only renders that one specific post viewable to everyone -- meaning all of your other posts are safe from those stalkers you've been worried about. Then, comment on this post by linking us to your Facebook profile or your Twitter username, and we'll let you know if you win. Simple.

Winners will be announced at 10 AM Monday morning, so make sure your evening is free and we'll hopefully see you at the Metreon for an awesome Monday night out.
Oh, and to keep up with updates on the phone before and after its release date, you can "like" its spiffy Facebook Page here. 
Update: Thank you to all those who participated in our little contest. We've contacted all of the winners already. However, spots might open up later on in the afternoon if any of our winners can't make it, so cross your fingers!