[Photo caption]
Amidst the nonstop press buzz surrounding the latest Clooney, Gosling and Pitt blockbusters at the recently concluded 2011 Toronto International Film Festival (TIFF), a number of films from Vietnam, the Philippines, Thailand and Malaysia were screened to moviegoers. These films showcase a fiercely active regional cinema with productions covering both familiar genres and stories that openly embrace controversial subject matter.
Led by a new generation of savvy directors (many of whom have a Western education in film), Southeast Asia is currently a hotbed of exciting independent filmmaking. As TIFF is usually the place for films to secure commercial distrubution deals, the fact that these films were shown there is already a sign of mainstream acceptance of the region's rising cinematic importance.
Hyphen has compiled a list of notable works shown at TIFF that best represent the region's cinematic diversity and talent, and hopefully, they'll be coming soon to a theater near you.
Dir: Lav Diaz, The Philippines
Century of Birthing is a meditation on art and those who sacrifice themselves to make art. The main character -- a filmmaker who mutters "I don't make films for festivals, I make them for cinema" -- struggles to finish his latest work while those around him pester him about why he can't finish his work.
This idiocyncratic film mirrors the life of its maker, Lav Diaz, who is called by some the spiritual father of the Filipino New Wave. Shot in black and white and using elaborate long takes, Century of Birthing shows off another aspect of Filipino cinema, one that is free of commercial constraints and devoted purely to expanding the artistic reach of movies made in the country.
Dir: Borinaga Alix Jr., The Philippines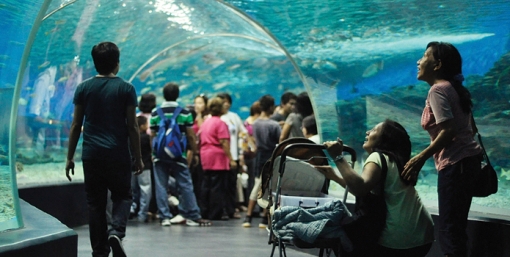 Fable of the Fish is a tragi-comic fable blending neo- and magical realism set in contemporary Manila. The story follows the changing fortunes of a couple, Miguel and Lina, who come to Manila with the dream of escaping their rural destitution, but instead find themselves scavenging the garbage dumps for a living. One day when Lina miraculously gives birth to a fish and becomes an instant celebrity. Director Borinanga Alix Jr. fluidly combines elements of folktale, mythology and religious motifs unique to the Philippines culture in this satire. 
Dir: Dain Said, Malaysia
"Bunohan" -- which means murder in Malay -- is also the name of a village along Malayasia's border with Thailand, a region influenced by Islam, Buddhism, Hinduism along with a mix of Malay, Thai and Chinese cultures. It is in this crosspath that Adil, a Muay Thai kickboxer fleeing from a fight-to-the-death, finds himself. Unfortunately, the fight's organizers are hellbent on killing Adil for disobeying them. What follows is an emotional cat-and-mouse action spectacle that doesn't shy away from dark mythological images, or bone-crunching boxing action.
Dir: Pen-ek Ratanaruang, Thailand
A slightly more mainstream effort from Thai auteur Pen-ek Ratanaruang, who previously made a name for himself in the festival circuit with his Last Life in the Universe (2003) and Invisible Waves (2006), both featuring Japanese star Asano Tadanobu. Headshot is about a hitman's descent into the spiritual underworld. One day, the hitman wakes up from a coma, only to see that everything appears upside down in his eyes, which he finds out is the result of a lingering bullet in his brain, received on his last mission.
Dir: Ngoc Dang Vu, Vietnam
Billed as the first Vietnamese film to depict homosexuality in an open, positive manner, Lost in Paradise is a prime example of the vibrant urban filmmaking coming out of Vietnam today. A trio of characters living in the urban underbelly of Ho Chi Minh City navigate sex, money, crime and clandestine street jobs in order to find friendship, love and a quiet sanctuary in an urban jungle.  
Dir: Luc Besson, France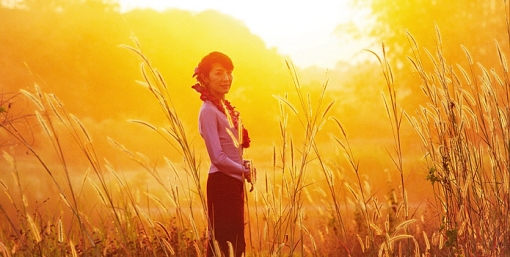 This year's Big Budget Movie About Asia comes from French director Luc Besson (La Femme Nikita, The Professional). At first glance, Besson may seem an unusual choice to helm a biopic on Burmese activist Aung San Suu Kyi, but upon further inspection of his oeuvre, one finds that his films have always featured strong female leads fighting against a world of injustice and malefactors.
And most importantly, The Lady stars Hong Kong icon Michelle Yeoh as Suu Kyi. The movie chronicles both Suu Kyi and her husband's lives as they are inextricably altered by her political activities (winning a democratic election and subsquently being put under house arrest) after her return to Burma in 1988. It remains to be seen whether The Lady succeeds as an epic (like Besson's The Fifth Element) or fails (à la his Joan of Arc biopic The Messenger), but either way, Michelle Yeoh commands a stunning presence as Suu Kyi and is the star of this production through and through. May this film finally lead to more roles for her in Hollywood.