Filmmaker Vanessa Yee opens up about the anxiety she feels about speaking on her own documentary. Called The Laundromat, it's about Asian American silence and shame.
* * *
"So cliché."
"Too melodramatic."
Those are the words I used to describe a depression I went
through my first year of undergraduate education. Almost ten years later I
grimace at the thought of having to recount that time in front of the camera.
It seems trite that I had felt so lonely amidst a huge crowd; silly that things
I used to enjoy, then gave me no joy; and terribly mawkish to discuss how many
nights I would cry alone in an empty field.
But as soon as the words were spoken aloud, I realized how
embarrassed I was by my depression. I wanted to color that time as a "phase"
that I somehow got over, as if it were something akin to having a crush on Russell
Wong or buying pens only from Sanrio (only one of these have I gotten over).
Though I am working out much of these issues privately, I
face the prospect of confronting this embarrassment on camera. I did not plan
for my first documentary on Asian American silence and shame to feature my
story, too. Two years ago I was only planning to be the dogged interviewer, the
faithful traveler in search of an answer to, What does it mean to break your silence? To discover this, I talked
to three of my friends who had each experienced depression and great loss, but
were learning to seek counseling and air their dirty laundry. In the editing
room, as I struggled to sculpt the film, I realized my own story was intimately
intertwined. How could I make a documentary about dealing with personal pain
and cultural stigma without also asking myself the same questions?
As I go back to finish my doc, called The Laundromat, I am building a website that I hope will open up a
discussion within the Asian American community. I have been gathering stories
to post there with the hope that someone else will not feel alone, or even
cliché. And each story pretty much blows my mind, wrenches my heart, or makes
me nod in sympathy:
"I realized that I had not cried for
over a decade … My mother would put me in front of a mirror whenever I cried as
a child, and [tell] me I was ugly."
"[M]y 18-year-old cousin, touched me in
ways that should have landed him in jail … I will always remember my mom's
initial reaction … 'How could you have let that happen … We can never tell your
dad,' she said."
"The physical cancer can be treated in a
rational, logical way, but the manner in which my parents are handling the
stress will kill them."
"They learned that I was gay … My dad
emailed me. I am their son, he wrote, and he understood I kept this a secret
for so long for their sakes."
"Whenever I leave my parents' house
after a weekend visit, something overcomes me. I can't
ignore the crushing guilt and anxiety I feel … I could have let down my many,
many walls of defense and had an actual conversation. I could have been nice."
Though many speak in anonymity, the process of speaking and
telling our stories has great power.
So why do I tend to criticize my own story? Why am I still
so reluctant to discuss something that happened a long time ago? These answers I plan to discover soon.
--------------
If you're interested in participating in the web community
or learning more about The Laundromat documentary, please visit my Kickstarter
or the Facebook page
for my movie.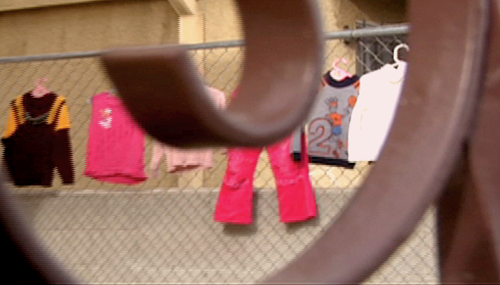 Vanessa Yee is currently an MFA candidate at UCLA's School of
Theater, Film & Television. She has worked with veteran documentarians,
Film Independent, the Bill & Melinda Gates Foundation, urban youth and the
homeless, and each group has taught her some of what it means to give voice to
those who go unheard and underprivileged everyday.