At one
point or another, children of immigrants find themselves battling it out with
their parents, who out of frustration will claim that if they were living in insert country, the child
wouldn't dare behave this way. Cue the surly second-generation kid yelling,
"I'm not from insert country,
I'm AMERICAN!"
In
Jasmin Darznik's case, when she misbehaved or acted out, her Iranian mother,
Lili, would compare her to a mythical Good Daughter. This perfect obedient
creature could do no wrong, and was essentially the opposite of the American
girl that Darznik was growing up to be:
"The
Good Daughter lived in Iran. She didn't talk back -- as I had learned to do in
this kharab shodeh, this broken-down
place. Actually, she didn't talk much at all. The Good Daughter listened. She
understood -- always -- about manners and modesty. She didn't wander off to play in
the streets by herself. The Good Daughter sat by her mother's side and heeded
her mother's words."
This
maddening bore should sound familiar to many second-generation folks, but for
Darznik, the Good Daughter ended up being a very real person. The memoir opens
with her father's death, and Darznik travels back to her parents' home after
what appears to be an estrangement from her mother. While helping organize her
parents' belongings, Darzik discovers a photo of her mother as a child bride. Lili's
reluctance in telling her story eventually turns into a gradual unraveled tale
of her astonishing life, a story that begins with Lili's grandmother in Tehran
and ends with the discovery of Darznik's half sister living in Iran.
The Good Daughter is that rare memoir so rich in
detail and dialogue that one feels as if they are voraciously flipping through
a fiction novel -- dramatic and sweeping, Lili's life rivals that of a Dickensian orphan
child. And in many ways, the memoir is a love letter to Iran, as well. Tehran
is as faithfully recorded in all its beauties and flaws right alongside Lili's
life, both inexorably intertwined with the other.
The
story of Lili is arguably the story of her generation of Iranian women -- complex,
full of intense struggles and small joys in an ever-changing world. Her memoir
sheds light on their inner lives in a world that is fairly shrouded to most
Western readers. While the men in this story are shadowy figures that float in
and out of these women's lives, wreaking havoc here and there, Lili and her impressive
maternal lineage are carefully rendered figures whose desires and hardships are
as palpable as the smoky scent of rue burnt to ward off curses.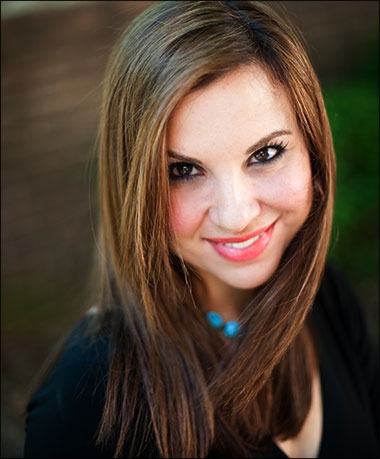 The
memoir begins with the birth of Lili's mother, Kobra. The favorite youngest
child of her mother, Kobra grows up adored as the "pearl of [her] mother's
fortunes." And as it was often done in those days, a teenage Kobra is eventually
married off to a neighborhood bachelor, a deal made by her older brother who
uses the marriage to settle his gambling debts. In this way, women are pawns
and objects in the men's world, but this memoir takes place deep in the
perfumed recesses of the walled-in world of these women.
As soon
as she is married, Kobra suffers humiliation and abuse by her unfaithful
gambling husband, Sohrab. While it is clear to the reader that Sohrab, as the nauseatingly
spoiled only son of his family, is a hugely flawed man who can only indulge his
whims in a deeply patriarchal society, Lili grows up adoring him nonetheless. While
Darznik does not shy from brutal truths about his character and the submissive
role of the women in his household, there doesn't seem to be any deep judgments
cast, either. It's clear that this was just the reality of Iranian society during
the mid-century. The country was caught in an awkward place between a more Western society and keeping to its traditions rooted in a
conservative Islamic culture.
These
traditions are never more evident than when Lili becomes chosen as a
child bride at the age of eleven. While the Shah had raised the legal age of
marriage of girls from nine (!) to sixteen, the laws were written so that a
family could consent to a marriage if the girl was "mature" at the age of
thirteen. And so Lili's harrowing ordeal begins -- from having every hair on her
body plucked by string while she's forcibly held down, to the terrifying ordeal
she endures on the night of consummation. The darkest days have only begun for
Lili, and the reader follows her through her marriage to a troubled and abusive
husband and then the eventual birth of her daughter.
Darznik recounts
Lili's life in unflinching, but beautifully written detail. As we follow Lili's
path through motherhood, a harrowing marriage, and eventual escape into a new
life, Darznik's writing carries us effortlessly through the sorrow and
resilience. Her sensory writing, particularly with food and the daily rituals
of Iranian culture, brings Lili's story vividly to life. It's an epic tale that
spans decades and countries, and when we arrive, finally, at the end, there is
an expectation of some sort of closure and sense of enlightenment.
But for
better or for worse, the ending is much more true to life—full of ambiguities
and unfinished business. While it may feel unfulfilling for some readers, The Good Daughter remains honest until
the end, without judgment, a faithful storyteller leaving the ending up to the
very real people living beyond the pages of this memoir.
When
she's not road raging through her hometown of Los Angeles, Maurene Goo spends
her days writing and designing.