'How to Fight in Six Inch Heels'
Welcome to Hyphen's coverage of this year's CAAMFest, presented by the Center for Asian American Media. Over the next few weeks, we'll be bringing you reviews, interviews, and posts about the various films, filmmakers, actors, and producers behind some of this year's featured screenings.
This year sees CAAMFest expanding into Oakland for the first time, with screenings at the New Parkway and Oakland Museum of California. The festival takes place between March 14-24, kicking off with the US premiere of Vietnamese blockbuster How to Fight in Six Inch Heels by director Ham Tran at the Castro theater. Following this premiere, CAAMFest heads over to the Asian Art Museum for its Opening Night Gala, which features food from local chefs and restaurants, and the exhibit Yoga: The Art of Transformation.
The Closing Night Gala begins on March 23rd at the New Parkway in Oakland with a screening of Delano Manongs, a film documenting the life of Filipino activist Larry Itliong. Itliong brought together Chicano and Filipino farm workers to help form the United Farm Workers. Following this screening, the Gala moves to Vessel Gallery for a closing party.
Other featured CAAMFest events include the Centerpiece Presentations, which will focus on two films: American Revolutionary: The Evolution of Grace Lee Boggs and Cold Eyes.
American Revolutionary is a documentary detailing the extraordinary life of activist and feminist Grace Lee Boggs. The film is directed by filmmaker Grace Lee, who previously filmed Grace Lee Boggs for another movie, The Grace Lee Project.
Cold Eyes was one of the highest grossing films in South Korea last year, and is a remake of the noted Hong Kong crime saga Eye in the Sky. Both Cold Eyes and American Revolutionary will be playing at the Castro theater on Sunday, March 16th.
Another notable presentation is a tribute to legendary producer Run Run Shaw, who over the course of nine decades fostered some of the greatest filmmaking talent in Hong Kong and produced American classics such as Blade Runner. CAAMFest's tribute to Shaw includes three films, all playing at the Great Star on March 15th: The Kingdom and the Beauty; King Boxer (The Five Fingers of Death); and my personal favorite, Come Drink With Me, featuring an amazing performance by Cheng Pei-pei.
Other films to check out:
Awesome Asian Bad Guys is a crowdfunded meta-comedy about Asian movie villains from the 1980s and their desperate attempt to kidnap Tamlyn Tomita's sister.
Innocent Blood, by directors D.J. Holloway and Sun W. Kim, takes a look at the seedier side of Los Angeles' Koreatown.
In Farah Goes Bang, a group of people in their early twenties experience sexual awakening as they cross the country canvassing for John Kerry's 2004 campaign.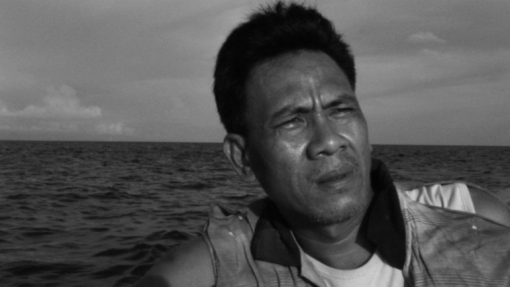 The plight of Vietnamese refugees in the Philippines is explored in director Duc Nguyen's Stateless, which follows a community of refugees who have waited for over 15 years to be resettled in the United States.
Stories from Tohuku, from Bay Area directors Dianne Fukami and Eli Olson, focuses on the survivors of the 2011 Tohuku earthquake and tsunami. The people affected by the disaster struggle to rebuild their communities, even as their troubles are often forgotten by the world at large.
Director Usama Alshaibi's film American Arab features several stories from Arab Americans navigating life in America.
From Japan: Noted director Kurosawa Kiyoshi's Beautiful 2013 is an anthology that focuses on examining the concept of beauty through several lenses.
From Taiwan: Ang Lee's classic Eat Drink Man Woman is worth revisiting on the big screen for those who've seen it, and will be a lovely experience for those who've never seen it before.
From Singapore: The story of a Filipino domestic worker employed by a Singaporean family is the focus of Ilo Ilo from director Anthony Chen.
From Hong Kong: Adam Wong's The Way We Dance follows a young girl as she attempts to join her college hip-hop dance team.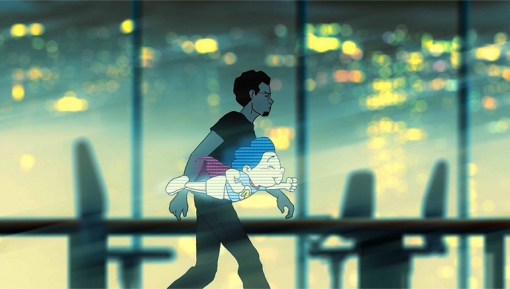 Canadi(An)imation includes a series of animated shorts created by Asian Canadian animators.
In Framed Works, several filmmakers use experimental techniques to unpack common elements of everyday life.
A variety of filmmakers from around the world explore different views of love in the modern world in Hashtag Love.
***
We hope you'll join us in celebrating the filmmakers and films at this year's CAAMFest! Find more details, ticket information, and fun to be had at the official CAAMFest site.