Raised in California by Filipino and Chinese parents, I grew up identifying as an Asian American. I suppose that is also how society saw me: Asian first, American second. For a while, I didn't really mind. After all, I had a strong cultural identity and I was proud of my heritage. But four years ago, I moved to France, and suddenly I had to learn how to navigate a new existence: abroad, I am American first, Asian second. 
As a writer and fashion journalist working in Paris, I have the opportunity to be based in the fashion capital, where, during each fashion week season, a global community intersects and collides. There, I have the opportunity to meet and discover Asian fashion figures that come from different parts of the world, and hearing their reflections serves as a mirror to help me further clarify my Asian American identity.
Through their narratives, I am put in a position to understand that overseas, I am allowed (and expected) to own my American identity without it being attached to my "otherness." To be honest, it feels somewhat liberating: when I am abroad, I become more aware of how American I actually am, and the international people I meet automatically make me feel as if America is where I belong (to belong in America — what a concept, am I right?).
As Korean-Danish fashion designer Christine Nielsen once told me, "You are an American; you even move like an American. Because America is a melting pot, the diversity is part of its identity. It doesn't matter what race or ethnic background people come from, to me, they are just American. The backbone of America is immigration — the people who come from the Mayflower are immigrants. That's what makes your country so diverse and interesting."
With so much emphasis on my 'otherness' in the States, I hadn't given much thought to the parts of me that my international friends recognize as 'American' in nature: my optimism, my risk-taking, my idealism, my ambition. I am often told that these character traits must have been shaped by the culture and concept of the "American Dream."
But most of all, I realize that my social consciousness and awareness about racial politics is a direct result of my experience being raised as a woman of color in America. My deep understanding of why representation matters comes from the fact that I did not see many people who looked like me in the media I consumed, therefore fueling my understanding of why diversity and inclusion are imperative in creating healthy societies.
The privilege of having taken ethnic studies classes and to have had critical thinking conversations about my ancestors' history was an advantage that I was able to access as an Asian American. This realization became more pronounced as I met more people in the Asian diaspora who shared different narratives of their own upbringing.
The following are some international Asian fashion figures that have helped me celebrate and recognize the beauty of having an Asian American identity, as well as appreciate the breadth of the global Asian community.
XUAN Couture
Xuan Thu Nguyen is a Vietnamese-Dutch designer based in Paris. She was born in Vietnam and raised in the Netherlands, where her parents founded a textile company. Raised in a family of craftsmen, her upbringing influenced her to pursue a career in fashion design. Her work is characterized by her use of soft materials sculpted into voluminous shapes, conveying what she calls the "intimacy, surprise and fragility that underlie her personal experiences."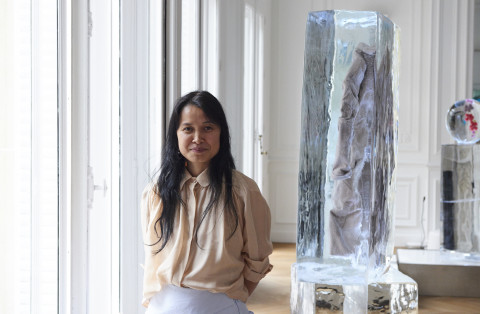 In January 2017, Nguyen became an official guest member of the Fédération Française de la Couture, the official syndicate group that decides the standards for French Haute Couture.*
When asked which part of her is Dutch and which part is Vietnamese, she responds, "Because I grew up from a very young age in the Netherlands, my vision, creativity and identity is influenced by Dutch characteristics. The nostalgic part [of my design approach] is from my Vietnamese heritage, which I carry with me like an invisible dust."
*Not every designer can officially call their collections 'haute couture' — there is a syndicate that determines certified standards for who can rightfully use the prestigious title.
Christine Nielsen of Hyun Mi Nielsen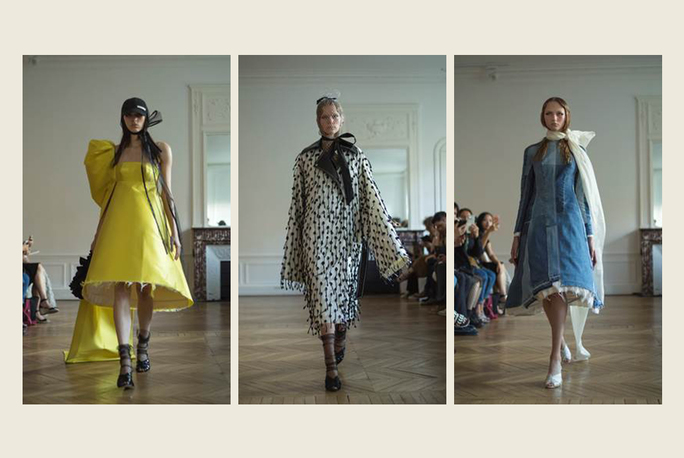 Christine Nielsen is a Korean-born adoptee raised in Denmark and the founder of the couture brand Hyun Mi Nielsen. An alumni of fashion houses Alexander McQueen and Givenchy, Nielsen is an accomplished designer with an aesthetic that conveys what she calls "twisted couture," which contrasts feminine details alongside masculine, utilitarian elements (think large ruffles sewed on the backs of tweed trench coats).
In a previous interview I did with her for NYLON Magazine, she shared, "I don't know if you can say that my [disciplined] work ethic is 'Korean', but when I went to Korea, I saw they are such hard workers. However, I feel very much that I'm not Korean when I am in Korea. That's such a complete contrast when I'm completely Korean to look at, but I do feel Danish in everything: my aesthetic, my taste in materials, my sense of quality, as well as my commitment to sustainability."
Nielsen is also a guest member of the Fédération Française de la Couture.
Yumi Katsura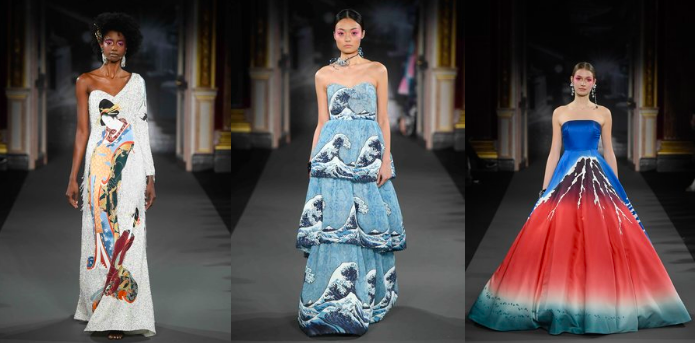 Born in Japan and trained in France, veteran couturier Yumi Katsura brings the traditional art of her home country and accents it with a French touch. Katsura brings endangered Japanese crafts such as the kimono , Yuzen (dyeing technique) and Nishijin weaving, and gives it contemporary relevance through Paris fashion. These traditional crafts are fighting to survive in a fast-moving world, where younger generations are becoming less interested in learning the slow process of creating them. Luckily, designers like Katsura are keeping them alive, bringing them to the international stage on Paris runways.
Lindsay, Fashion Blogger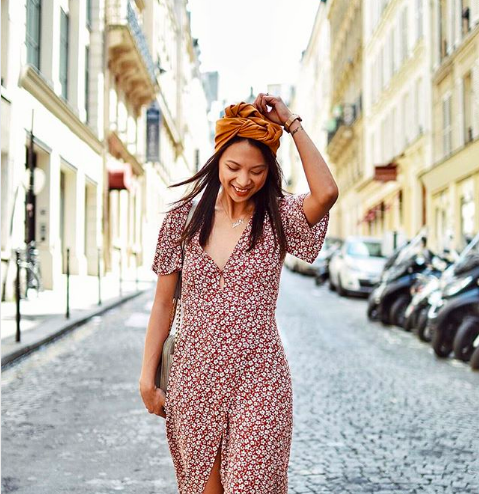 Lindsay is a French-Filipina fashion blogger born and raised in Paris. Despite growing up in different countries, she and I both share a deep connection with our motherland, the Philippines, and even realized that we lived in Manila at the same time! Lindsay tells me that she grew up surrounded by a community of Filipinos, which is how she stays connected to her heritage.
Lindsay studied as a fashion designer at Studio Bercot in Paris and then as a fashion stylist in the Philippines. After spending seven years living and traveling across Asia and the U.K., she came back to Paris to start her blog, where she shares her love for both fashion and travel. "I decided to become a blogger because I wanted to share my passion for the fashion industry. I love styling, creating new looks and discovering new pieces from emerging brands/designers. I always want to be unique. I hope one day, I can have my own online boutique of clothes, accessories and more," she said.
Lindsay is a proud Filipina, but she is also a proud French woman. "France is a beautiful country and Paris is one of the best cities in the world. I'm just so lucky and proud to be French!"
Kate Han and George Feng of Mukzin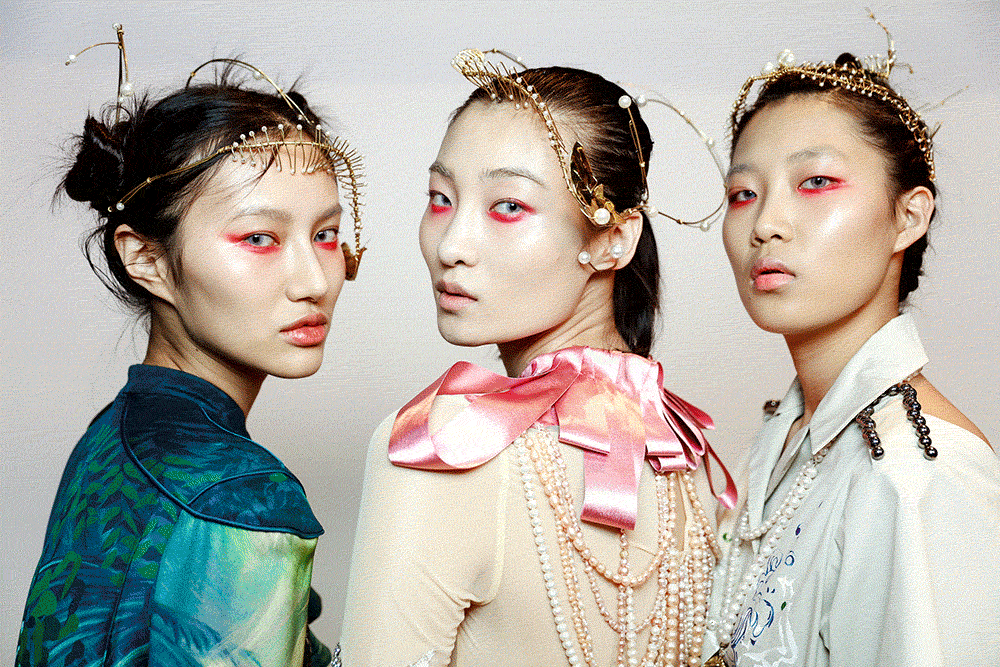 When Kate Han and George Feng returned to China from their studies overseas in the United Kingdom, they were disappointed to find that there was a lack of appreciation for traditional Chinese culture and tradition among their generation. As fashion designers, they found that most of the homegrown fashion brands were looking more towards the West for inspiration, and the quality in which the clothes were made didn't acknowledge the nation's craftsmanship.
As a response, they started Mukzin, a fashion brand that uses traditional Chinese embroidery in order to preserve the endangered traditional craft. "The more fast-information we are bombarded with, the less attention we pay to the traditional cultures and handicrafts that have long supported our nation's progress. I admire the culture and history of China, and I would hate to see these valuable treasures fade away because of our generation's neglect," Han shared.
Han and Feng's dedication to their Chinese heritage inspired me to continue taking pride in my own. The way in which they hoped to challenge the status quo in China made me want to support the kind of fashion that not only produced beautiful things but also supported the continuation of legacy.
As I move around the world, I am glad to know that my inner compass will always anchor me in my identity as both Asian and American.  I am grateful that my experience overseas (and on international runways) has helped me to fully feel and understand that I, too, am made from the fabric of America.