Changing perceptions about Asian American sexuality, one dildo at a time
Anne Phabmixay - June 20, 2013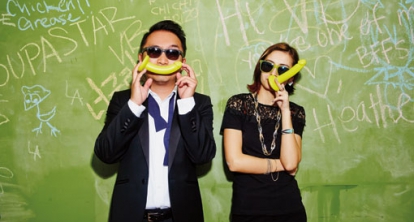 Yellow's not always mellow. A shared interest in media portrayals of Asian American male sexuality led nonprofit consultant Cynthia Brothers and her business partner (who goes by the name "Bang!") to the Yellow Peril — a fully functional dildo as well as a potent political statement to reclaim Asian American sexual perceptions.
Two families discover that when it comes to running businesses, it's all in the bag.
Anne Phabmixay - May 14, 2012
Where there's family, there's baggage. But sometimes the inverse is true: Where there's baggage, there's family. That's what two New York-based bag entrepreneurs, Lo & Sons and Baggu, found as they took their ideas from family dinner conversation to real products.