The prospects for Vietnamese Americans in a "new" New Orleans.
Wendy Cheng - December 1, 2005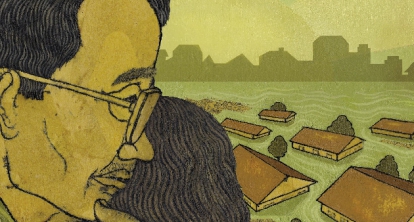 Snapshots of Versailles, New Orleans, posted online by VietCatholic Network three days post-Katrina: A gleamingly new pastel suburban home seems to float in a lake which reflects palm trees and an open mailbox. Store signs suspended above water read "Da Lat, Dao Video." Part of Kim Khanh Pharmacy's roof has blown off. Bits of trash appear as confetti on eerily empty streets.