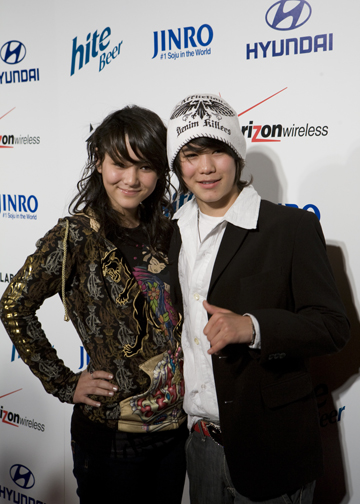 Allen Evangelista (right) from Secret Life of the American Teenager on the red carpet with his sister.
The cast and crew of West 32nd. (L-R) Lanny Joon, Hans Kim, director Michael Kang, and Pedro Kim talk to the press before the show.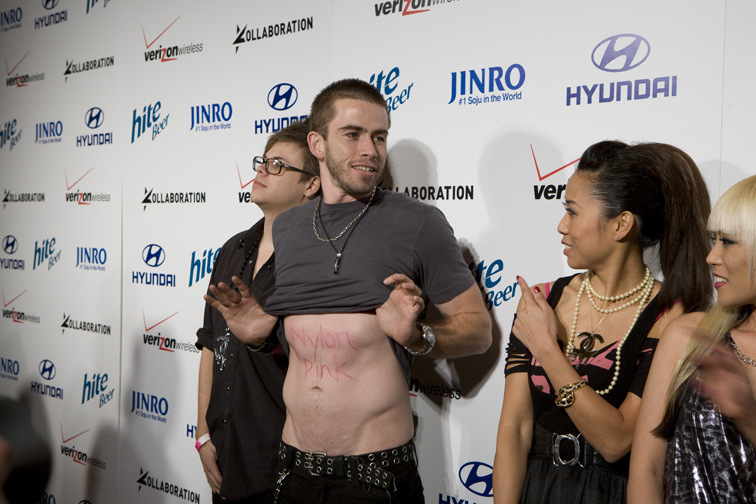 Rock group Nylon Pink tells the crowd who they are.
Recently ousted America's Best Dance Crew contestants Team Millennia open the show with a guest performance.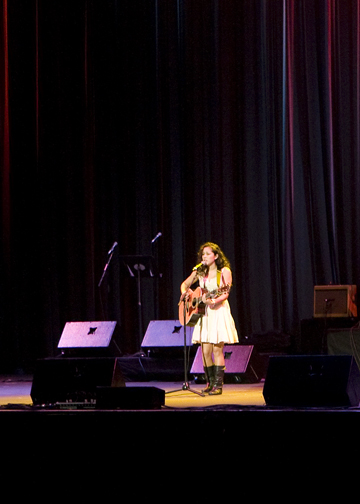 Singer-songwriter Kina Grannis belts it out.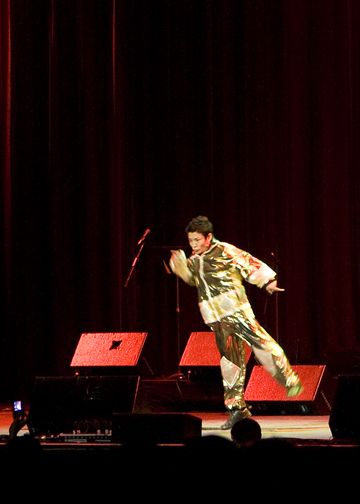 But it's gravity-defying dancer Kenichi Ebina who takes the win.