You Don't Know Jack
This film by San Francisco Public Defender Jeff Adachi (Slanted Screen) focuses on the life of Jack Soo, a Japanese American actor. I did not know much about Jack Soo, but Adachi manages to tell the fascinating story of an Asian American actor who refused to take demeaning and stereotypical roles and wound up being quite popular before his untimely death. Soo was best known for his role on Barney Miller, but he was also one of the first non-African Americans signed to Motown Records. He and his family were also interned during WWII. It reminds me that there's so many stories out there that are waiting to be discovered and brought to us on the big screen.
Children of Invention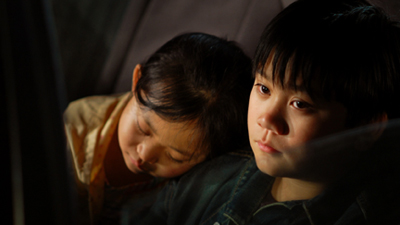 I highly recommend this drama by Tze Chun. It focuses on a single mom and her two kids living in and around Boston. The kids in the film are amazing, amazing actors. I was enthralled from the beginning. It's a very timely and modern film about an average family. The kids definitely steal the show. There are segments that remind me of Nobody Knows, where the kids are also left to fend for themselves. It's not an uplifting story, really, so be prepared for that, but it portrays an Asian American working class family as very American and touches on issues of immigration and the dire economic situation many of us are in, or may find ourselves in one day.
Fruit Fly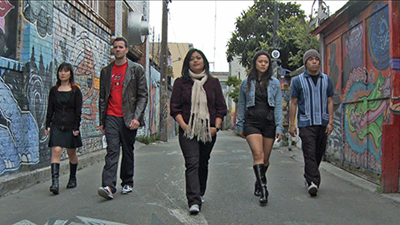 Following the indie success of Colma: The Musical, H. P. Mendoza and company make another fun, catchy musical with an underlying seriousness. This film, a centerpiece presentation of the festival, focuses on performance artist Bethesda (L. A. Renigen) who, while searching for her birth mother, moves into a commune in the gay-friendly Castro district of San Francisco. We meet tons of interesting characters and learn what a "fruit fly" is. The most amazing part, to me, is still the song writing and production of a movie-musical with Asian American leads. Much of the film is tongue-in-cheek, and that's why the film works. It's entertaining but not all fluff.
This blog entry is graciously sponsored by Toyota Matrix. Check out their website dedicated to the best in Asian American film.