Julia Rhee and Jenny Ton from Retrofit Republic.
We sit down for a Q&A with Julia Rhee and Jenny Ton from Retrofit Republic, one of the designers generously outfitting the men of Mr. Hyphen 2011 on Saturday, November 5 at the Brava! Theater in San Francisco.
So how did you to decide to start Retrofit Republic?  Did you think it'd be such a hit?
It started with a yard sale! The short story is that when we moved to
San Francisco, we had a lot of excess and not a whole lot of room to
accommodate all our stuff. So, we had a yard sale, made with scrappy
magic marker signs, and posted it all over the Lower Haight. To our
surprise, people showed up. Not only did they show up, they loved our
clothes -- and this was the stuff that we didn't even want. After
folks repeatedly asking if we were going to do this sale again and
asking to join an email list, it really started to connect some dots for
us. And from there, the seeds of Retrofit Republic were planted. The
rest, as they say, is history.
And did we think it was going to be a hit? No. But does it encourage us to keep going? Absolutely.
How do you retrofit your clothes, exactly? 
Apart from basic
mending and alterations, we don't significantly modify the clothes. We
hand select each item in our showroom so the pieces in our collection
are in remarkably good condition and retain an unique fit and
construction signature to its decade. But, in the immortal words of Tim
Gunn, we make it work. We make everything work if that's what our
clients want. We call it our trademark "retrofit" when we apply our
basic style principles on a client and event. So, if you come to our
space and we work with you to achieve a look that's reflective of your
personality, lifestyle, and values, you, too, can get "retrofitted" with
Retrofit Republic vintage and pre-owned apparel.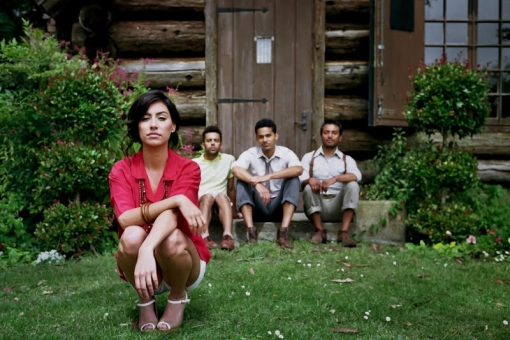 Do you two have similar styles?  If you disagree on a direction in style who wins?
There's certainly a lot of overlap and style-sharing. Dresses with
pockets are a shared love as well as beaded clutches, men's silk-lined
vests, and vintage Ferragamo anything and everything. But one way to
describe ourselves is that Jenny is the creative visionary and Julia's
the storyteller of Retrofit Republic. But we really wear all the hats in
this styling firm. We have our own decision making process when it
comes to style directions but when we disagree, we adopt a consensus
building approach. And since it's all for the sake of pushing out our
mission and business, we like to think everyone wins.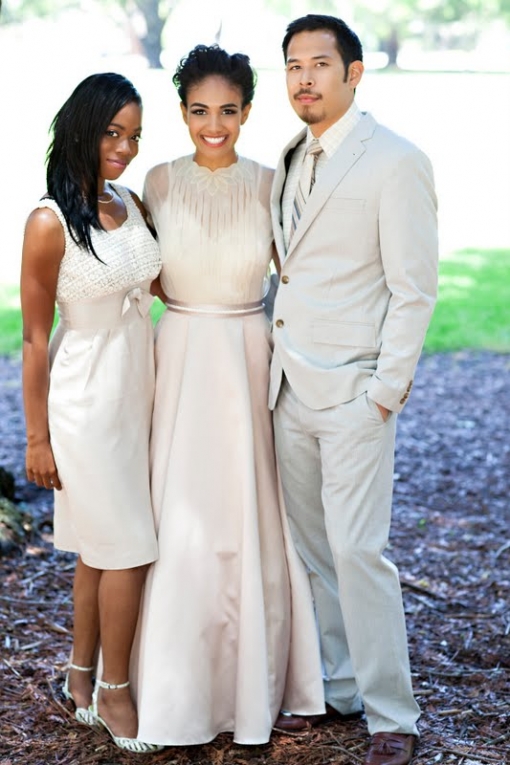 Tell me a little about your recent projects and how you're active in the San Francisco community.
This year has been chock full of community collaborations. We recently
participated in Groundworks Opportunities' Fashion show which convened
local top designers and labels in San Francisco and had the proceeds
fund a clean water initiative in Tanzania. And earlier this year, we
styled phenomenal community leaders for FAJ (Filipino Advocates for
Justice) in their Eco-Justice Fashion Show with a portion of our trunk
sale proceeds donated back to this incredible organization.
But what's
generated the most buzz is our Community Heroes Lookbook where we
featured, styled, and photographed 10 local advocates doing
groundbreaking work in our communities. We called it our dream team of
social justice heroes who work here in the Bay Area. The illustrious,
swoon-worthy list included San Francisco Supervisor Jane Kim, Mayoral
Candidate David Chiu, CEO of Green For All Phaedra Ellis-Lamkins, Juliet
Ellis of the San Francisco Public Utilities Commission, Nikki Henderson
of the People's Grocery, Roger Kim of the Asian Pacific Environmental
Network, Joshua Arce of the Brightline Defense Project, Alice Y. Hom of
the Asian American and Pacific Islanders in Philanthropy, Anayvette
Martinez of LYRIC, and Cedric Brown of the Mitchell Kapor Foundation.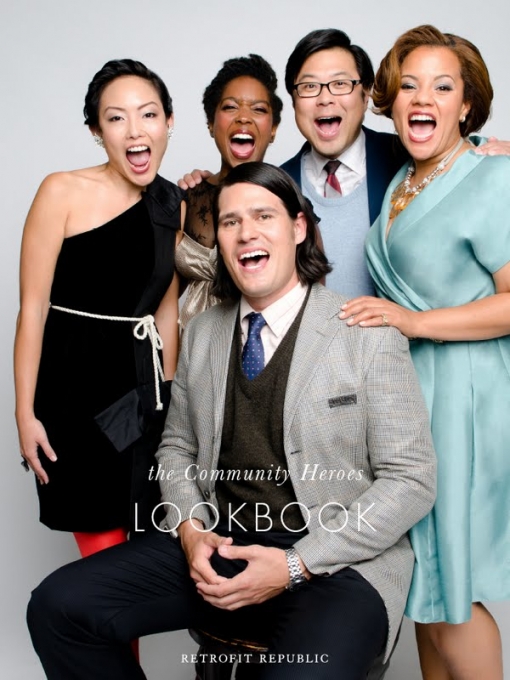 We wanted to stay
true to our mission by uplifting the visibility and important works of
people of color and LGBTQ communities and we think we did just that with
that Lookbook. It's one of our proudest bodies of work and it's also
been wonderful to partner with other local businesses like the Summit in
San Francisco and Somar Bar in Oakland to host our events.
What can I do to get you to dress me?
It wouldn't take much. We love Hyphen! Favoritism aside, anyone can get styled with us. The easiest way is to fill out our shop inquiry form at www.retrofitrepublic.com and we also offer customizable packages for personal and commercial styling, shopping, wedding parties, and events.
If you were going to a desert island, what is one staple you'd bring with you?
Thinking practically, we'd pack Asian food. Lots of it. Vietnamese and Korean, specifically.