In August, Korean American actor Justin Chon released Gook, a drama based around the infamous L.A. riots of 1992. The film showcased a fresh and unflinching portrayal of the riots, chronicling the lives of Korean American brothers Eli and Daniel (played by Chon and David So, respectively) as well as their unlikely friendship with a young African American girl, Kamilla (played by Simone Baker) immediately after the verdict of the Rodney King trial was publicly announced. After premiering at Sundance earlier this year, the film has been gaining traction and critical acclaim for providing a compelling mirror to our current political climate while showcasing the importance of PoC-driven stories.
At Hyphen, we were able to get an exclusive interview with David So, who is currently promoting the film. Originally gaining popularity through YouTube by releasing music covers as well as original music, he has since branched out into writing, food, and comedy. Check out David's thoughts on Gook, working with Justin Chon, and his favorite 90's boy bands below.
---
Christian Ting: Gook takes place in 1992. You were 4 years old when the LA riots took place. When did you first learn about the riots and what did you take away from them as you got older?
David So: I learned about them when it happened. Honestly being 4–5 years old you don't remember much, or anything really, but I do remember my parents talking about it. That event had a ripple effect across the nation, especially in California. So, if you were a Korean business owner during that time, your guard was up. Issues of race was never something that hit me hard until I got older. I think I'm blessed to have grown up in Sacramento. Due to its culturally diversity, a lot of racial persecution that other people felt in their day to day wasn't something I experienced. Having said that, as I got to read more and ask questions about the riots, it was an eye-opening moment for me. It reflected hurt, pain, and injustice that is still present today.
Christian Ting: You're originally from Sacramento. What was your upbringing like? Were there any aspects of your upbringing and childhood that you believe prepared you for the role of Daniel?
David So: My upbringing was Daniel. The Daniel character was molded after my life growing up as an Asian American kid in a culturally diverse city. So, it wasn't just a role that was written that I auditioned for, it was something I helped create. My parents owned and still run a Black/ African American beauty supply store and I was that kid who was stuck between two cultures. A lot of those scenes you saw in the shoe store in the film are written and taken from actual parts of my life that I helped develop with Justin when creating Daniel.
Christian Ting: Daniel is widely seen as the comedic relief of the film (a welcome addition given the heavy subject matter), a playful foil to Justin Chon's Eli. What aspects of his character did you enjoy? What parts did you find difficult to confront?
David So: Daniel's character is enjoyable because he's not as serious as his older brother Eli. He has aspirations outside of his familial obligations that allows him to look outside all the negative bullsh*t going on in the world. Music and art is his happy place. The difficult parts I had to confront was the relationship Daniel had with Eli. Eli in the film isn't really his "older brother" per se, he's more of a father figure. That relationship was based off of my relationship that I had with my own father that Justin created.
Christian Ting: Part of Daniel's story arc is his aspirations of becoming an R&B singer, a dream ridiculed by his brother. You yourself are a singer who has found success through your YouTube channel, posting popular covers as well as original music. What was it like during the early years of posting music? Did you resonate with Daniel's hustle to break into the industry?
David So: Definitely. It was something that a lot of people couldn't see me do. It was because of the way I looked, how I carried myself, and societies set mold of what and who an R&B soul singer should look like. I didn't fit that mold.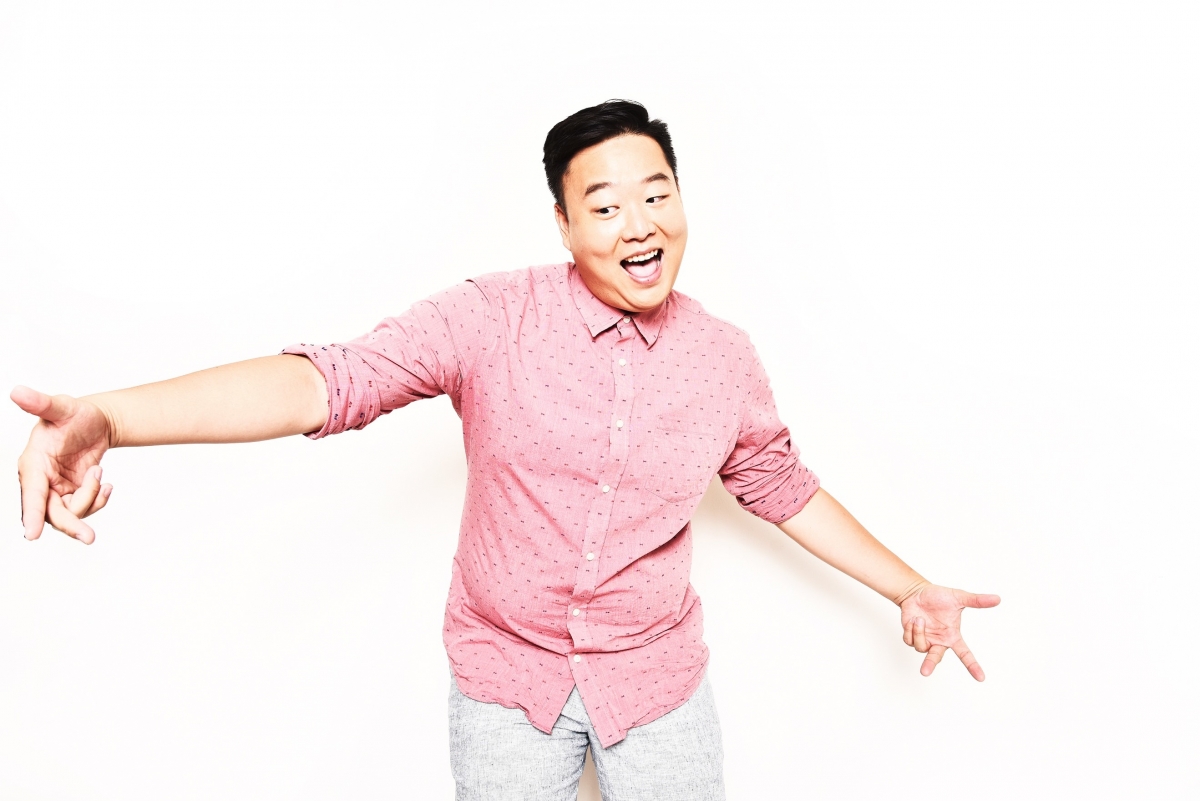 PC: Irvin Rivera
Christian Ting: Moreover, how do you believe the internet and social media has influenced Asian American artists to get their music out? And more importantly, if Daniel existed today, what kind of artists would be bumping on his Walkma- er iPhone?
David So: Social Media is a platform where anyone can exist. You don't have to fit a mold. You find an audience that resonates with the art you create. For Asian Americans, this was something we needed. It was a way to create in spite of what your close peers, family, or your culture thought of it. It was a way for Asian Americans to receive that validation in their music or art that they didn't receive from their personal community. Daniel would be bumping OG R&B and Hip-hop.
Christian Ting: Gook does not shy away from tackling touchy and often uncomfortable truths about race relations, especially within the melting pot of Los Angeles. More importantly, it provides a very human lens for us to see the direct effects of racism, discrimination, and stereotypes. How do you believe Daniel subverted stereotypes placed on his race?
David So: Personally, I don't think L.A. is a melting pot. When you say melting pot, to me, that means these cultures mesh and mix together and coexist homogeneously. L.A. is diverse but segregated to me. There are so many cultures here but it seems people still keep to themselves. Asians kick it here, Mexicans kick it here, African/Black Americans kick it here, and so on and so forth. Daniel is the antitheses to what media used to say Asians were like: the dweeb, the nerd, the accountant, or aspiring doctor. I was none of that. I did have friends who were like that but I had the other group that was more like me. Daniel reflected an Asian American that was real in the 90's that grew up in those neighborhoods that's never talked about, but did exist. Not exist as in there was only one or two AA like that, but exist as in there were a LOT of us like Daniel in the 90's.
Christian Ting:In light of the events in Charlottesville and the troubled political climate of our time, Gook arguably couldn't have arrived at a more poignant moment. What were some of your motivations for joining this project? Were they influenced in any way by a need to address some of the current social tension?
David So: For me, no. I just wanted to bring life to the Daniel character and be a part of an amazing script that Justin wrote that reflected honest perspective, had strong roles with P.O.C., and tackled an issue not of race, but of hurt, distrust, and misunderstanding. L.A. riot films or docs just talk about two perspectives but they forget about the Korean Americans that were an integral part of the community that was devastated. This film was going to bring our dialogue to the table for conversation in a way that was honest with three dimensional characters that could speak from personal experience.
Christian Ting: In addition to highlighting a uniquely Korean American story, Gook also depicts the tense, but complex relationship between African American and Asian American communities, a dynamic and relationship we rarely get to see in mainstream media. What kind of takeaways do you hope people of color, as well as white people get from watching your film? If you could narrow it down to one message, what would that be?
David So: Empathy and love is key to coexistence and understanding. You can only hate or feel indifferent to something/ someone you don't understand. Two communities, the Black/ African American and Asian American community didn't understand each other so it harbored hate. Asian Americans were given business loans to open up business in their neighborhoods and it felt like strangers being given blessings over a community who has been in the country for decades. It felt like injustice and another culture profiting off of their own. Asian immigrants only wanted to make money to provide a better life for their children and their view of a different community was molded by a preexisting negative view this country had of them. There was no empathy, no love, and no time for understanding so two communities were trying to watch out for their own.
Christian Ting: And last but not least: Blackstreet or Boyz II Men?
David So: Boyz II Men.
PC: Irvin Rivera
---
We want to thank David for taking time to sit down and discuss his experience making the film with us today. Be sure to catch Gook playing at select theater near you.