---
2017 is coming to a close, and hopefully, that sentence alone elicits a sense of relief from a year that's felt combative, controversial, and hopeful—sometimes all at once. In such times, we often turn to art and entertainment as a necessary distraction, retreating to the safety of home to watch a movie, binge-watch a show (or seven), or go out and see an artist live. This past year, we've been fortunate enough to have been given a litany of actors and artists marching to the beat of their own drum. These performers represent community, color, and above all, talent, at a time when representation and getting the story right are as important as ever. At Hyphen, we asked our editors to share some of their favorite performances from the past year. Here's what they had to say:
Kumail Nanjiani, The Big Sick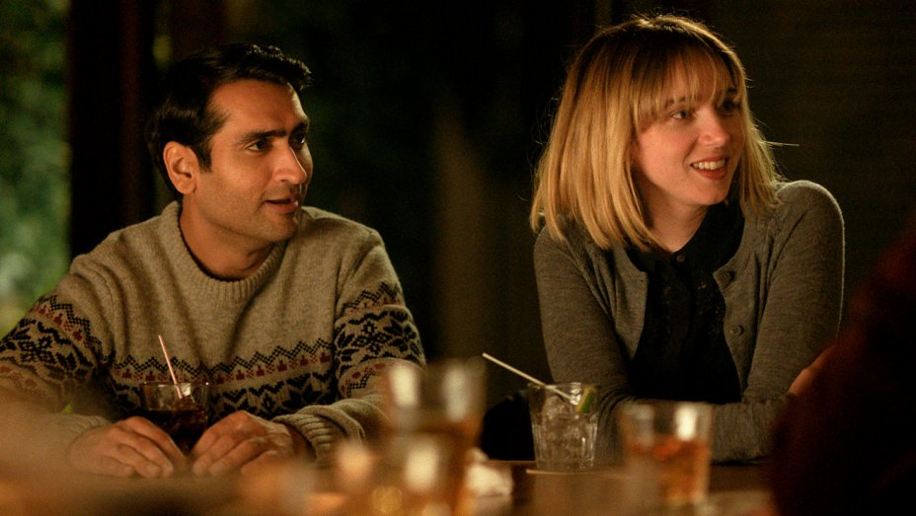 (Courtesy of FilmNation Entertainment)
There is a scene in Kumail Nanjiani's movie The Big Sick when Nanjiani performs a stand-up set, only to be told by a heckler to "go back to ISIS." I won't reveal how he responds, but it was utterly pitch perfect and just exactly what I needed to hear, as someone often subjected to similar insults. Nanjiani's film is funny, clever, and most of all, touching. While I share the criticism that Nanjiani's Pakistani characters should have been more fleshed out, it still marked a massive leap forward, especially in a year in which Islamophobia reached dizzying heights.                                                    
After all, it wasn't so long ago when, as an eight-year-old, my mother and I sat in a movie theater in California and watched Harrison Ford eat monkey brains in Spielberg's "Indiana Jones and the Temple of Doom." For years, I felt ashamed and embarrassed to be South Asian. On some days, I still do. But movies like Nanjiani's allow me, at least for a brief moment, to see myself and others like me in more generous ways.
-Zahir Janmohamed, Senior News Editor
Joey Alexander, jazz prodigy
(Courtesy of SFJazz.org)
On November 25, 2017, 14-year-old Joey Alexander, a jazz pianist prodigy from Bali, loped onto the stage at SF Jazz with drummer Eric Harland and bass player Reuben Rogers. Besides marveling at his technique and extraordinarily mature style, I realized I was witnessing the beginning of a musical phenomenon across jazz. While Asians and Asian Americans are a dominant, well-known force in the classical world, they have not catapulted to jazz fame (Vijay Iyer, while well-known, built his career over time). But Joey has changed all of that. Jazz is soul—it conveys having your heart broken, and broken again; improvisatory journeys up and down the keyboard convey plummeting to the depths then soaring as if high, and I mean drug-high. Jazz is a mature, creative exercise on the emotions—inventing and riffing as you go—and pianists usually require both musical and life experience to pull the best songs off.   There is quiet in Joey's version of "Over the Rainbow" and celebration in his composition "Bali." But most of all there is love for the music and for life.  Joey Alexander is a master of both.  
-Evelyn Ch'ien, Senior Books Editor
John Cho, Columbus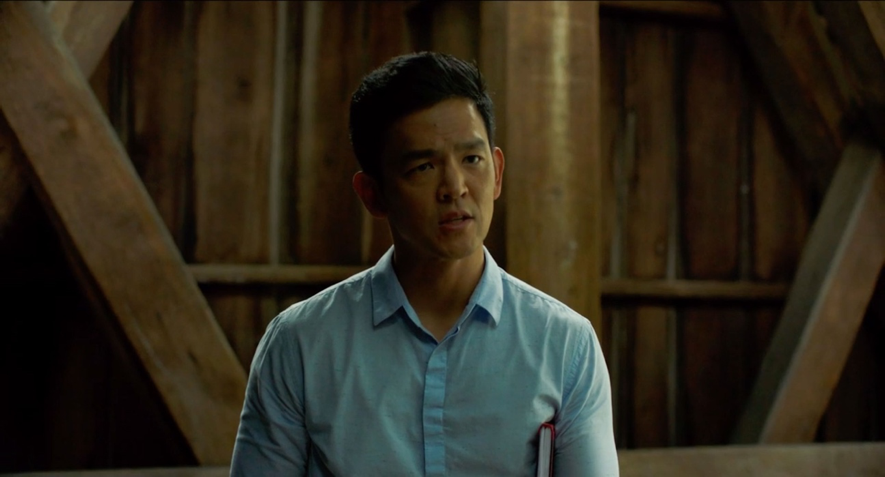 (Courtesy of Sundance Institute)
During a November Q&A at the University of Southern California, John Cho reflected on his work in Columbus as a role he was seeking to play since the start of his career. The Koganada-directed film, which stars Cho in a lead role opposite Haley Lu Richardson doesn't lean on his character's Asian-ness or even culture for that matter—and that's the point. Rather, Cho infuses his character Jin with a tender confidence, a leading man for a generation deposed of sensitive, thinking-types. Sure, the echoes of his identity are hinted at (he works as a translator of Korean literature, which serves as a recurring metaphor for his estranged relationship with his father), but in lieu of political grandstanding or pandering social commentary, Cho endows his performance with a wistful cadence, musing on life, death, and art divorced from the echo chamber. Within the walls of a film fittingly about architecture, Cho is given free rein to wander around his scenery and charismatic co-star, offering glints of wisdom that flicker like the streetlights in the titular city.
-Christian Ting, Film & TV Editor
Jenny Yang, writer/actor
(Courtesy of Jenny Yang)
Asian representation in mass media and popular culture is changing. When Hollywood actor Ed Skrein chose to give up the role of Major Ben Daimo, a half-Japanese character in Hellboy, the Asian American community applauded the action. Yet this type of cultural shift takes strong leaders within the creative community to advocate for this change. One of the most influential and inspiring figures in Asian American media advocating and organizing for this shift is writer and actor Jenny Yang. In 2012, she co-founded Disoriented Comedy, a "mostly female Asian American Stand Up Comedy Tour," in the hopes of creating a movement to increase the visibility of narratives often left out of mainstream media. For the Netflix #FirstTimeISawMe campaign, Yang spoke to the relationship between shifting culture and media representation in such a tumultuous political landscape. "Much of what we're dealing with now in America is a lack of understanding of each other's experiences," she said. "And the more that we can really create more texture, more understanding to who we are I think the better." Not only is Yang forging and creating new paths, she is setting the stage for emerging writers and actors to be able to see themselves in media.
-Dorothy Santos, Editor-in-Chief
Hasan Minhaj, Homecoming King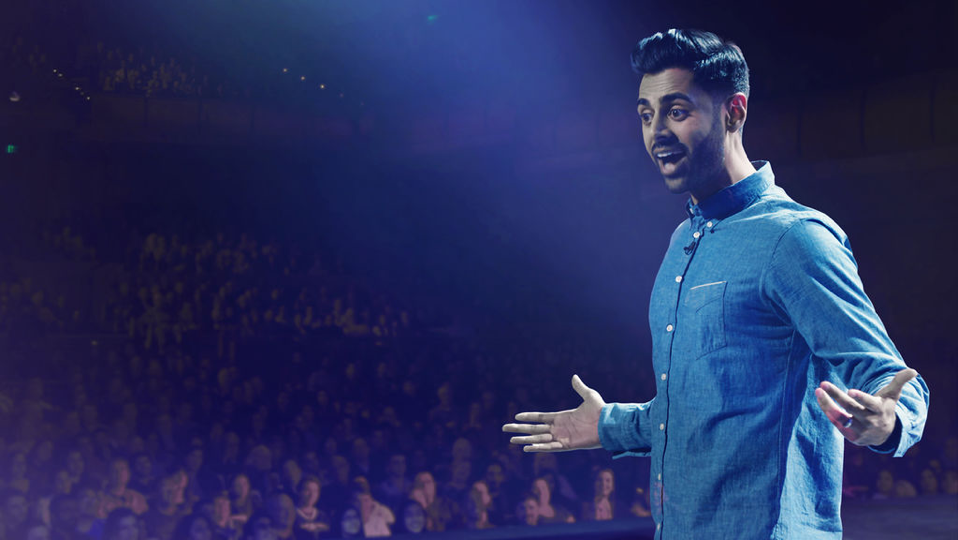 (Courtesy of Netflix)
Hasan Minhaj's Netflix comedy special feels iconic to me in the way Ali Wong's Baby Cobra was a major touchstone for APIA pop culture in 2016. Maybe this has partly to do with the fact that the set was recorded a week after the inauguration; there's a sense that Minhaj was operating at peak urgency, even in his silliest moments. Certainly, it has to do with the fact he is very, very funny. But what really strikes me about the special—and what keeps me returning to it—is its form. Homecoming King blurs the boundary between stand up and one-person show, and some of the set's most emotionally hard-hitting moments take place where one might expect a punchline. For me, it was the combination of critique and vulnerability, the willingness to engage with the discomforts of a real, honest look at personal narrative, that made Minhaj such a necessary voice during this first year under Trump.  
-Franny Choi, Senior News Editor
Justin Chon, David So and the cast of Gook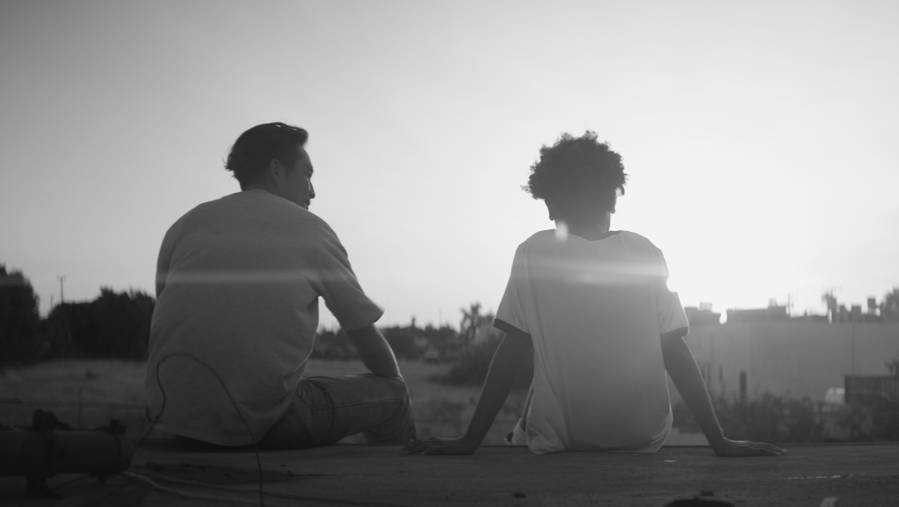 (Courtesy of Samuel Goldwyn Films)
The best performance goes to...the ensemble cast of Gook. The Justin Chon-written and directed film has a compelling storyline and multiracial cast that really brings it to life. The performances were raw, painful and also joyful to watch. I love that the cast is multigenerational, from Simone Baker, who plays a young girl working at a shoe store, to Chon's dad, who plays a storeowner and was a professional actor in Korea. The film received much-deserved accolades, including a Sundance award, and is definitely one of the main highlights of Asian American cinema this year. 
-Momo Chang, Senior Editor
Kelly Marie Tran, Star Wars: The Last Jedi            
(Courtesy of Disney)
Months before I saw Star Wars: The Last Jedi, I found the Rose Tico action figure in a toy aisle at Target. In my excitement, I uploaded two photos of the figure to Twitter and tweeted, "Yesssss. It's Rose! I think this might be the first Asian woman action figure I have ever seen."
Some people responded by tweeting other Asian action figures at me (no, I'm sorry, I haven't heard of Jinx from G.I. Joe). Others told me to get to a comic book store. But the point was that I'd seen Rose rendered in plastic not in a comic book shop but at a major big box retailer. Kelly Marie Tran—an Asian American woman and the daughter of immigrants, like me—plays a leading role in a massive franchise film. Little girls and boys will see her everywhere, even at the store where their parents buy shampoo and toilet paper. This was unimaginable in the era I grew up in, but to them, it will be no big deal.
As mechanic Rose Tico, Tran is natural and funny in a way that feels real. She imparts her character with moxie and heart. Rose is also wonderfully normal and relatable, an embodiment of the idea that a hero can come from anywhere. As I left the screening with a group of Asian American friends, one of them commented how gratifying it was that his daughter would be able to see a character like Rose. I wonder how much Tran thought about all this during production. If the enormity of representation (aka rep sweats, as coined by comedian Jenny Yang) weighed on her, it doesn't show in her performance. The galaxy far, far away has never felt so close.
-Melissa Hung, Founding Editor