I couldn't help but smile listening to Jayden Zhang talk about his time working on Shang-Chi and the Legend of the Ten Rings, Marvel Studios' latest film, which has Jayden taking on the role of young Shang-Chi. Whether it was his charismatic confidence or how earnest his understanding was of the significance of this film, all feelings rushed into view as we chatted, fanboyed and laughed together over Zoom.
"I'm just feeling so honored and so excited for our culture to be represented and for our people to be seen," Jayden chimed from his Vancouver home.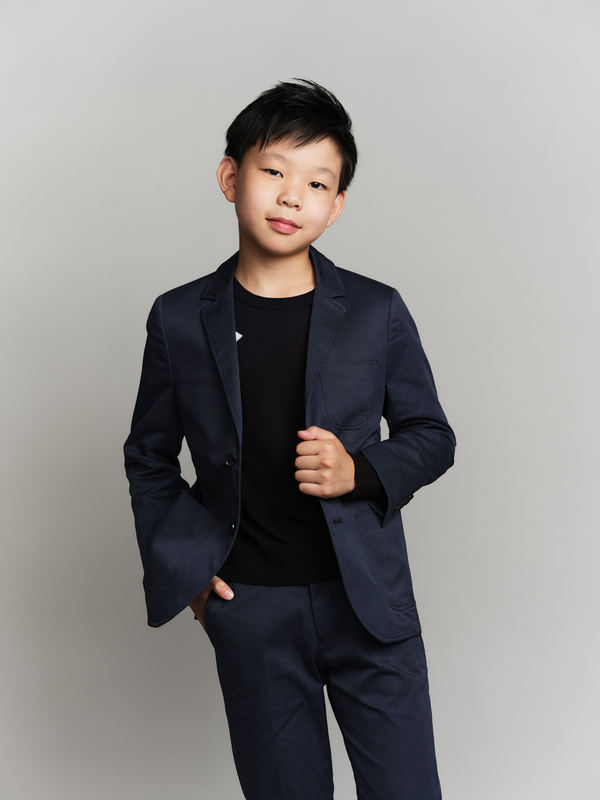 Like many Asian youth growing up in an increasingly complicated world, Jayden — who was born after Iron Man was released — grew up within a social consciousness built around superheroes, just not ones that looked like him. In our conversation, we chatted through and reflected on the burden of sky-high expectations we shared growing up in both America and his native Vancouver. Despite it all, Jayden remained unbothered, eager and coyly recanting his excitement in finally getting to see what his classmates thought about his involvement. 
"I don't get to see their facial expressions, but I'm sure it'll be exciting for them as well, cuz their friend's a superhero? What's not to be excited about?" he said.
The sense of relief associated with finally having the project done was palpable, a feeling that's probably grown since the first weekend numbers for Shang-Chi have already topped a record-setting $71.4 million for Labor Day weekend.
For Jayden and the rest of the talented cast and crew, it's a welcome triumph and defiant statement — a reminder of the wellspring of stories that have been told and the countless more waiting in store. For now, we celebrate — for all of us.
You can catch my full interview with Jayden at our "Hyphen in Hollywood" podcast here.
Be sure to catch Jayden Zhang in Marvel Studios' Shang-Chi and the Legend of the Ten Rings, in theaters now.
(Photo credit: Michael Becker)
"Hyphen in Hollywood" is an entertainment podcast produced by Christian Ting, featuring candid conversations with up-and-coming and established talent from all corners of the entertainment globe. 
The podcast series is available on Spotify.