#11
Sri Lankan-British rapper M.I.A.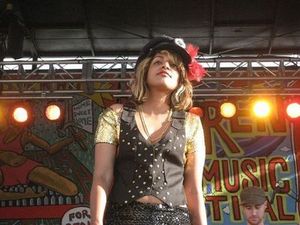 #13
Shigeru Miyamoto, Nintendo's chief game designer who oversaw the development of the Wii.
#24
Noble-prize winning Energy secretary Steven Chu.
 

#78
Momofuku restaurant owner/chef David Chang.
#95
Sudhir Venkatesh, the Columbia University sociologist who rolled with the Chicago's Black Kings gang for seven years of research.
Check out the complete list at RollingStone.com.
Personally, I think they could have booted Taylor Swift, Andy Samberg, and Gossip Girl producer Josh Schwartz to make room for others. I'm glad they gave a nod to director Paul Thomas Anderson, but what about Ang Lee who's probably the most eclectic director in the US? And was no-nonsense DC school chancellor Michelle Rhee too polarizing to make the cut?
Any other glaring omissions from Rolling Stone's list?