In an article for Wired after the Atlanta shootings, Jerrine Tan wrote about the experience of being Asian in America. She described how lately, even going for a walk in her neighborhood, she'd wear a disguise — putting on drab clothes, big sunglasses and a hat — "Under my hat, behind my sunglasses and mask, who could know who or what I was?" If she made herself look as invisible as possible, would she still wind up a target?
With the spike in anti-Asian violence and hate crimes over the past year, this reality is becoming more common. Many of us in the Asian diaspora feel the same fear. How do we resist in a world that wants to keep us quiet, submissive and small? How do we radically take up space and show up loud, fierce and proud? 
As an entrepreneur and advocate for sustainable fashion, naturally I turned to our clothing.
There's already been a growing movement to support brands that are Asian-owned in the US, but lesser known is the movement to wear your heritage: to wear fashion that proudly celebrates Asian designs, craftsmanship, identities and heritage.
To celebrate AAPI heritage month, here are just a handful of brands which aren't only Asian American and Asian-owned and operated, but which also celebrate our heritages and bring us designs to resist, subvert and reclaim our stories as Asians in the diaspora.
Sundae School is a self-proclaimed boutique "smokewear" brand based in New York (though you don't have to be a cannabis connoisseur to wear their clothing). Founded by lifelong friends Dae Lim and Mia Park, Sundae School challenges Asian stereotypes and the model minority myth in the most humorous and lighthearted way. 
Browse their website and socials, and you'll find it riddled with tongue-in-cheek jokes about Tiger Moms and a minimum "4.20 GPA." They even organized Stoner Asian Dating, a hilarious (but sincere) campaign to help the Sundae School community find love. 
I love Sundae School because this is what representation is about: allowing ourselves as Asians to be represented in the fullness of our identities. We deserve to show up as we are, GPA be damned.
Part of the Sundae School collection for AAPI Heritage Month. The collection includes designs that say "Good @ Math but not a statistic" and "Respect Your Elders" with 100% proceeds being donated to AAPI organizations. 
R2R is an ethical fashion company based in the Philippines with global reach. Their mission is to lift Filipino artisans out of poverty and to create multi-wear everyday pieces that weave joyful stories. Each piece features sustainable maximalist designs that are uniquely Filipino and made with local textiles by community artisans.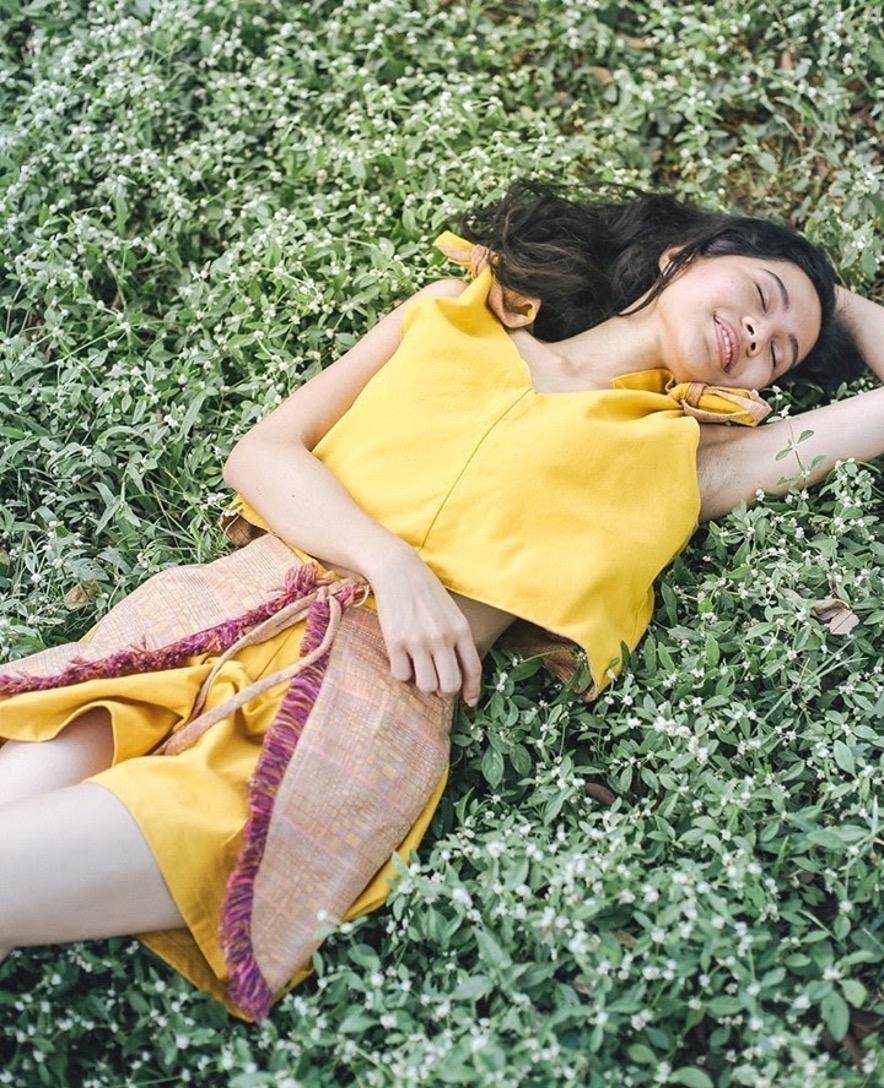 Rags2Riches (R2R) specializes in multi-wear clothing and bags that are designed to be worn in multiple ways. They feature locally made textiles handcrafted by community artisans in the Philippines.
Reese Fernandez-Ruiz, R2R's co-founder and president, shared how she's often met with surprise when people learn the team is owned and operated in the Philippines. "People assume we have a Western backer," she told me. 
But R2R isn't only Asian-owned. It's proudly homegrown too, challenging the narrative that to be worthy, we need to be from the West. Instead, everything is designed in-house by local Filipino talent, proudly showcasing Filipino craftsmanship and innovation with their multi-wear clothing and convertible bags designed to be worn in different ways.
One of my biggest obsessions, Dear Samfu, is a sustainable fashion brand that uses the past to reimagine the future. They make Samfu (Cantonese for 衫裤 shan-ku), a classic garment with matching tops and bottoms popularly worn in Singapore until the 1950s and '60s. Samfu are designed to be lightweight and adapted to the tropical heat, making them ultra cozy and comfy (hello, work from home outfit!). Our grandmothers knew loungewear when they saw it. 
Even more beautiful than their clothing is the Dear Samfu story and their commitment to sustainability. Founder Trixie Chua believes that "Grandma knew sustainability better than us" and wants to empower you to "stay rooted in her values." 
Many of us are raised to believe that sustainability is a Western ideal, but many Asian families have been practicing zero waste long before it became trendy. Dear Samfu also works with a family-run factory in Cambodia to ensure ethical and living wages for their garment workers.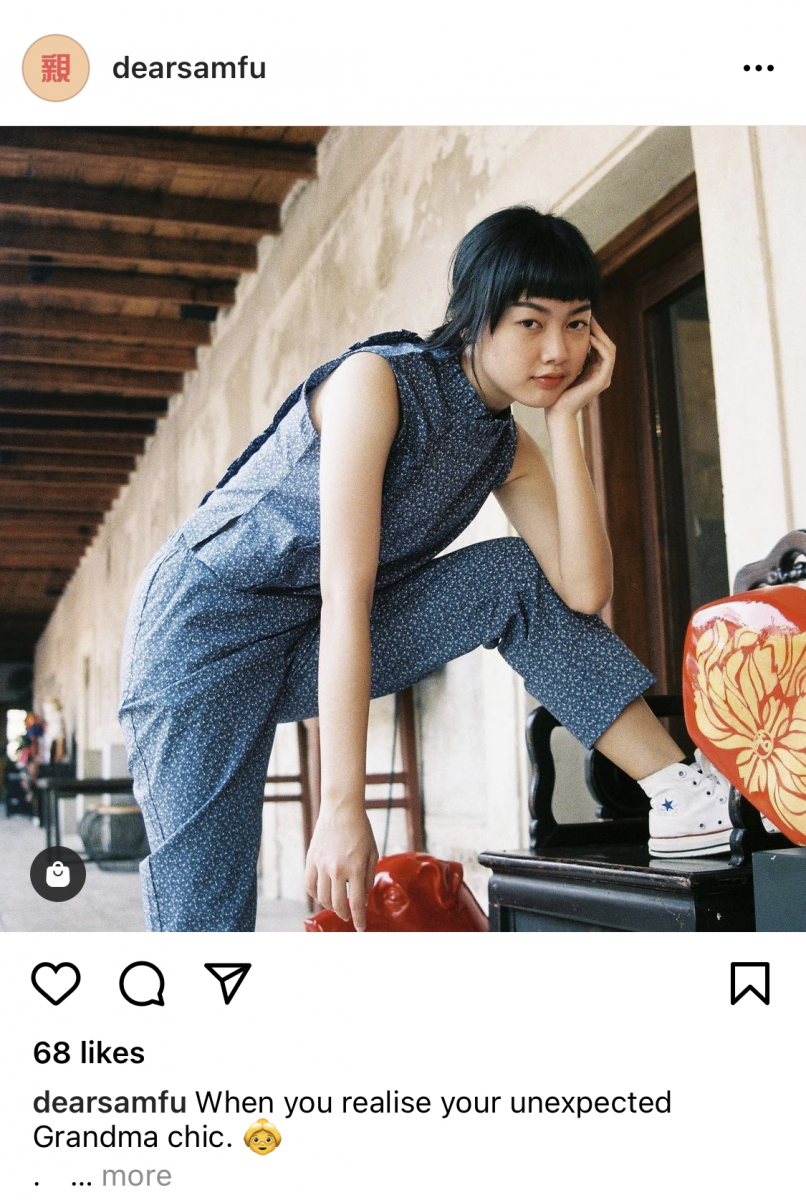 DAWANG is a cult streetwear brand that mixes traditional chinoiserie apparel and Chinese fabrics with Western tailoring techniques and trends. Chinese-born founder Daisy Wang realized nobody was creating the kind of elevated streetwear she wanted — "comfortable, ready-to-wear and not a gimmick."
From the side slit maxi dress to the Lunar New Year mini dress, DAWANG captures Wang's experience living between cultures in China and the United States. It's a story that most of us in the Asian diaspora can relate to: the fusing of our hyphenated identities, and the ways we take bits of the cultures we come from to build something new and uniquely ours. 

Finally, I would be remiss to not shout out my own brand, Cambio & Co., a Filipino-owned jewelry company which is empowering the diaspora to reconnect with our cultures through fashion. Cambio is majority-owned and operated by Filipinas and our mission is to create sustainable livelihoods for Filipino artisans while celebrating the nuances of our identities. From the gold filigree heritage collection to our line of sustainably sourced Philippine shells, each piece is thoughtfully designed and handcrafted to celebrate the Philippines. On our blog you'll also find stories that center the Filipinx community — from our relationships with our families to decolonizing beauty standards to the history of our clothing.