Santa Clara University sold out all 4,500 seats for the nights game,
and many in attendance were friends, family, and well-wishers of Lin.
Rarely one to force a shot, Lin looks to find an open teammate in midair. He averages 4.7 assists per game.
With the team up by a comfortable margin and little time remaining, Lin
sits with teammates to watch the game end. After the win, Harvard
improves to 11-3, its best start in decades.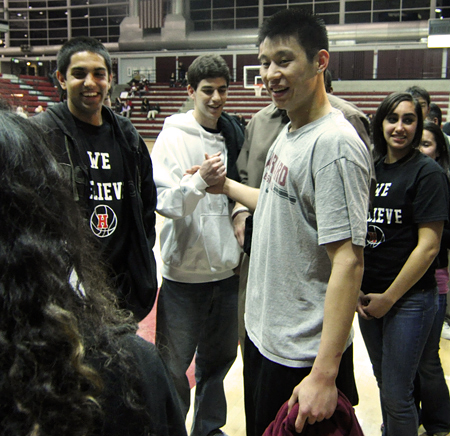 Lin greets friends and supporters, many of whom waited well after the game to see their hometown star.
Words and photos by Derek Liu.